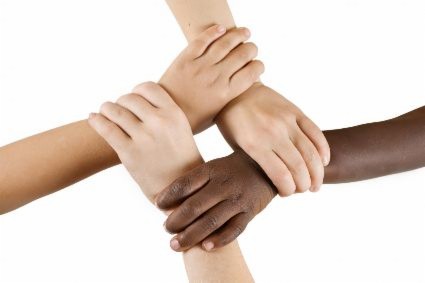 By Christos T. Panagopoulos
A collection of 30 nongovernmental organizations, the Racist Violence Recording Network (RVRN), stated on Monday that the Greek government should put more efforts in order to effectuate a new anti-racism legislation.
Their statement comes a week after Greece's newly-appointed Justice Minister, Haralambos Athanasiou, cleared that the anti-racism legislation was not a priority and that "the matter will progress and the differences will be overcome".
But the NGOs do not seem to share Mr. Athanasiou's optimistic point of view and insist on proceeding with the anti-racism law.
For the last months, the debate about this legislative framework has become a matter of harsh conflict between the governmental coalition of New Democracy and PASOK, let alone the main opposition party, SYRIZA, who accuses Prime Minister, Antonis Samaras, of "blinking an eye" towards the Golden Dawn party, which is claimed responsible for several attacks against immigrants.
According to the RVRN's data, at least 154 racist attacks have been reported since last year.
Source: Kathimerini