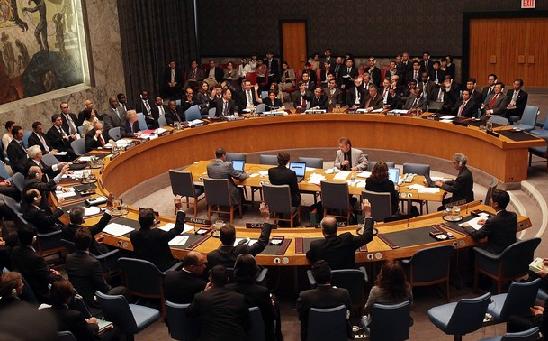 Review Hari Stefanatos
– The UN security council issued a statement yesterday expressing the hope that the Presidents of the two communities on Cyprus "will  take advantage of the opportunity to reach a comprehensive settlement based on a bicommunal, bizonal federation with political equality, as set out in the relevant Council resolutions".
– UN Secretary-General Ban Ki-moon has commended the leaders of the two communities in Cyprus for their commitment to the resumption of the negotiations, while at the same time stated UN's determination to help the two communities solve the decades old deadlock. Ban finally, thanked the former Special Adviser on Cyprus to the Secretary General, Alexander Downer, for his contribution.
– In a statement issued on Tuesday, US President Barack Obama and the United States "encourage the sides in Cyprus to work expeditiously to resolve the outstanding core issues and achieve a settlement that reunifies Cyprus as a bi-zonal, bi-communal federation at the earliest possible time". The White House Press Secretary also released a statement yesterday, saying that US will engage in diplomacy with all implicated sides in order to explore all possible solutions. These include measures aimed at the future revitalization of the Famagusta region, when agreed by the two communities.
– Moscow opposes any deadlines and any settlement recipes in the inter-communal talks under UN auspices, according to a statement by the Russian Foreign Ministry spokesman, Alexander Lukashevich.
– "The joint statement of the leaders of the two communities sets the framework and the fundamental principles of a solution, but it is not the final solution, instead it is the beginning of a painstaking effort to reach the desirable objectives", President of the Republic of Cyprus Nicos Anastasiades said on Tuesday.