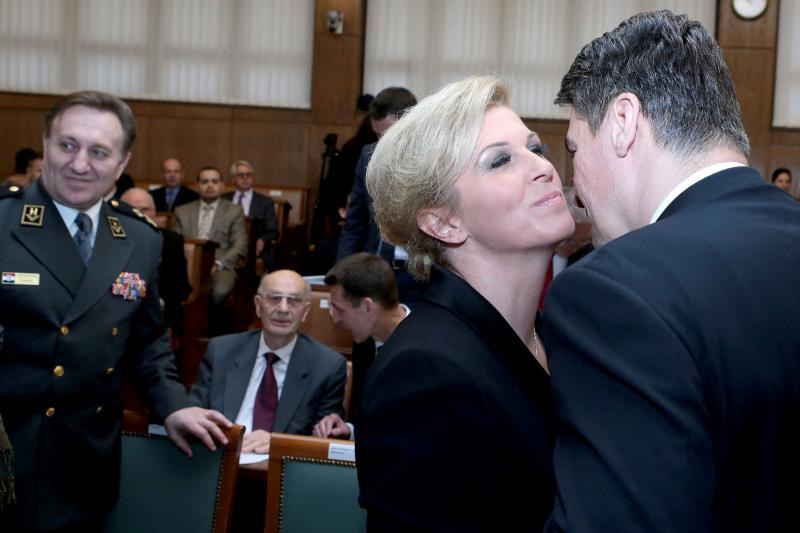 Zagreb, January 14, 2014/ Independent Balkan News Agency
By Marija Avramovic
So far, Speaker of the Parliament Josip Leko and some of the ministers have congratulated the newly elected president Kolinda Grabar-Kitarovic, but there's still no confirmation that Prime Minister Zoran Milanovic did the same.
"Prime Minister hasn't called me and how our cooperation is going to be like is up to him. I will insist on a collaboration and government's accountability to the voters and all Croatian citizens, but how will it be from there on depends entirely on him", Grabar Kitarovic said.
She reiterated that as soon as she takes the presidential oath she would initiate the convening of the Government's session.
Government spokesperson announced that the Prime Minister will cooperate with the President in accordance with the laws, while on a possible calling for a session of the government, Milanovic would respond if and when such an invitation is sent.
Deputy Prime Minister and Minister of Foreign and European Affairs Vesna Pusic congratulated the assistant to the NATO Secretary General on her election victory and stressed that the Prime Minister would probably congratulate her when that victory is final and official.
Pusic emphasised that Grabar-Kitarovic would not be able to influence the decisions of the government.
"A lot of the things she says are not within her powers. Certainly she cannot agitate for the dismissal of the government that is elected by much larger majority than the one which elected her", Pusic pointed out.
Assistant State Department spokesman Marie Harf congratulated Grabar Kitarovic on winning the presidential mandate, as well as, the Croatian people for choosing the first woman president in the history of Croatia.
"Croatia is a close friend and an ally of the United States, we look forward to future cooperation with the elected president and to the extension of our partnership in the years to come", Harf noted at the regular daily briefing.
Serbian Prime Minister Aleksandar Vucic congratulated Kolinda Grabar Kitarovic on her victory in the presidential election and Croatian citizens on the election of the president, reminding that Belgrade wants a good cooperation with Zagreb.
New Croatian president received congratulations on her victory in the elections from FYR Macedonia, Belarus, Georgia and Azerbaijan.