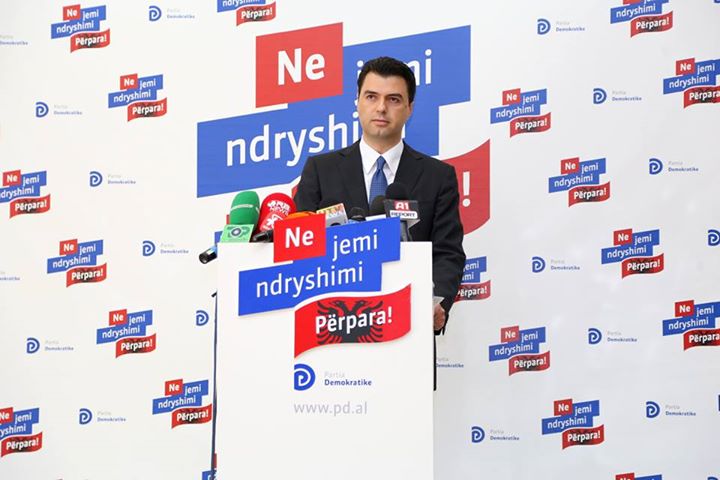 Tirana, July 23, 2013
The newly elected leader of the Democratic Party, Lulzim Basha has expressed his gratitude for all his supporters and for the trust bestowed upon him through the voting process.
Basha considered the Democratic Party as the party of values and high ideals.
"I'm very aware of the fact that it's a big responsibility to lead a political force which was born from the December '90 movement. This party was led by Sali Berisha and its focus has been a free and democratic country. I'd like to thank the other candidate, Sokol Olldashi for his contribution. We were two candidates who showed our values, but we cannot forget for even a moment that we are all democrats, members of this family, more determined and more united than ever. DP will listen and respect the voice and contribution of each of its members", said Basha.
The new leader of the DP said that he will base his leadership of the party on the values of the historical leader, Sali Berisha, working in order for the Democratic Party to continue and be the force of dreams and new generation.
The new leader of the opposition ended his speech by saying, "God help us, God bless Albania and Albanians". /ibna/