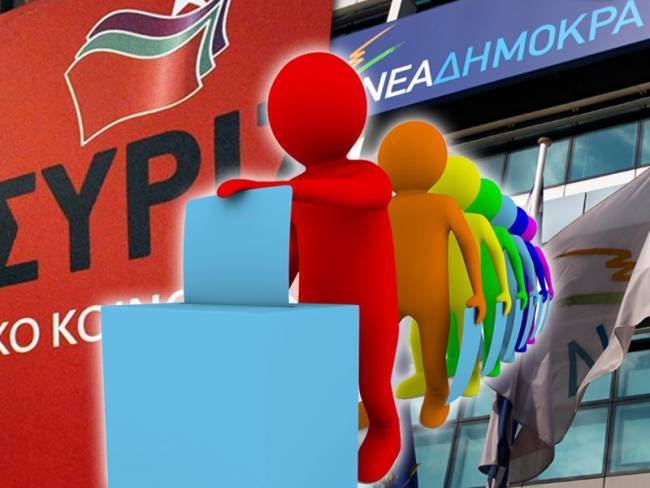 By Spiros Sideris – Athens
SYRIZA lead by six points against New Democracy according to a recent poll conducted by the University of Macedonia on behalf of "SKAI" television.
According to the survey, in terms of voting intentions, SYRIZA gets 24%, the New Democracy 18%, the "Golden Dawn" comes in third with 6.5%, the Greek Communist Party, the "River" and the "Elia" collect 5.5% the ANEL 3% and 1% DIMAR.
Also, the percentage of undecided voters stands at 21%, while 10% of the voting intention goes to other parties.
Regarding the popularity of political leaders, in the first place is Alexis Tsipras with 28%, compared to the 27% of Antonis Samaras.
Also, 54% of citizens responded that "better development for the country" would be the dissolution of the present Parliament, while 46% answered that the new President of the Republic should be elected by this House of Representatives.
Furthermore, 64% believes that the government "cannot guide the country out of the crisis", while 59% believes that SYRIZA cannot "govern effectively".