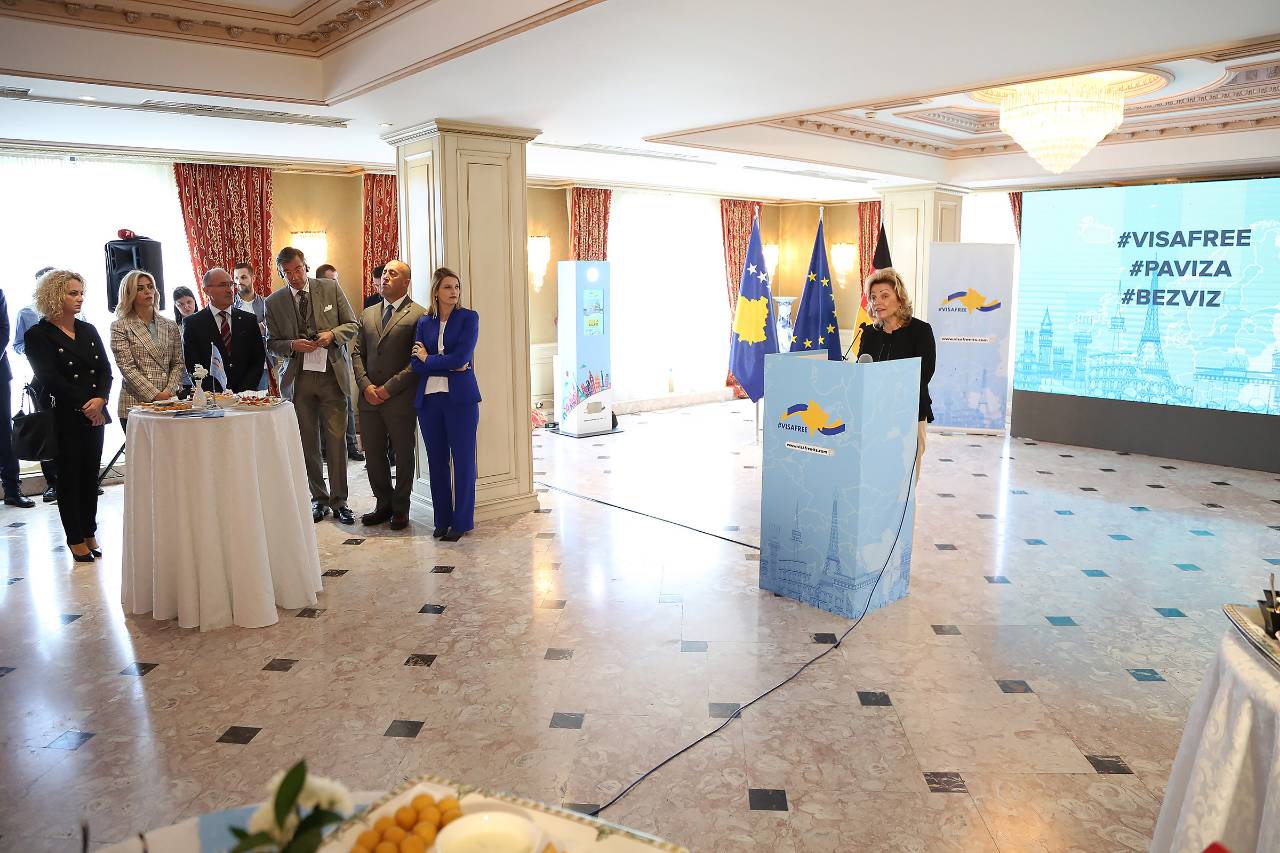 A new campaign has been launched in Kosovo concerning the process of visa liberalisation. The ceremony organized for this occasion has been attended by PM Ramush Haradinaj, EU ambassador to Kosovo, Natalyia Apostolova, German ambassador, Christian Heldt and Integration minister, Dhurata Hoxha.
The aim of this campaign is to inform citizens on the process of the liberalisation of visas. However, both PM Haradinaj and ambassador Apostolova were pessimistic in their remarks.
Both of them reminded citizens of Kosovo that even though a date has not yet been given for the liberalisation of this process, the process itself may be suspended. Apostolova called on Kosovo leaders not to rush into "artificial dates" about the process of the liberalisation, although she recognized the good work done by institutions.
The EU ambassador said that if the criteria are not respected, then the process may be suspended.
On his part, the German ambassador, Christian Heldt said that this process requires patience and concrete results. Ambassador Heldt added that this campaign is vital for this process and that it's a requirement imposed by EU member states.
In December, ministers of EU member countries are expected to decide on Kosovo's visa liberalisation process. /ibna/