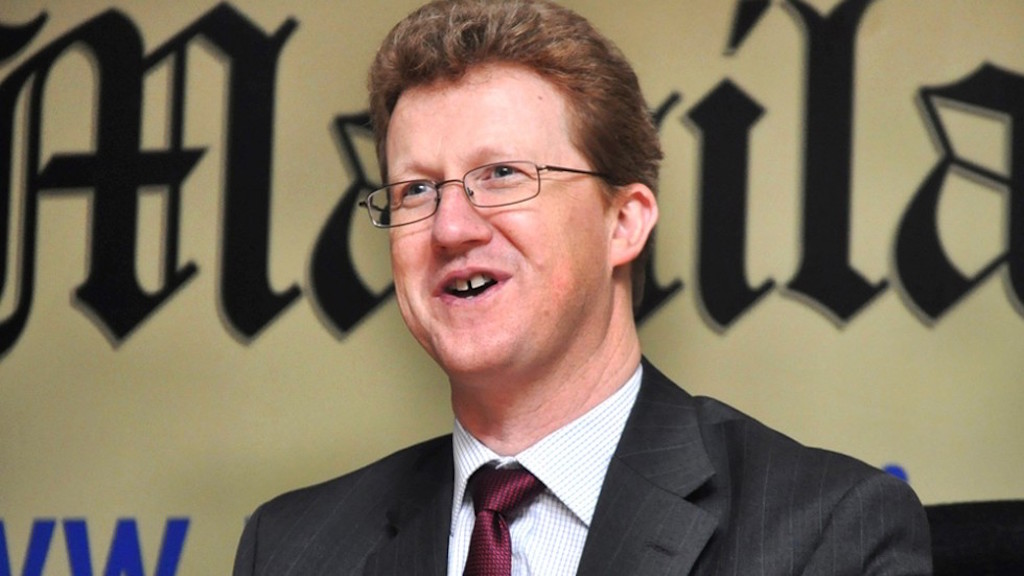 The leaders of the National Federation of Cypriots in the UK held a working dinner with the UK High Commissioner Designate to the Republic of Cyprus, Stephen Lillie, on Tuesday March 27.
Mr Lillie will replace Matthew Kidd as High Commissioner in Nicosia in late April. The UK High Commissioner Designate met the Federation's Officers to discuss the perspectives of the UK Cypriot community on key issues relating to Cyprus and the Cyprus issue as part of his preparations for his new role.
On the Cyprus issue, the Federation's officers stressed to the UK High Commissioner Designate the necessity of ending the system of third country guarantees and the withdrawal of foreign troops as part of a just and viable solution. They also covered issues surrounding governance and the right of return of refugees.
The Federation's officers emphasised that the Greek Cypriot side are working for the reunification of Cyprus, but Turkey and Mustafa Akinci are placing "unreasonable and unacceptable demands" on a solution to the Cyprus issue. They also suggested that Britain's policy of 'equal distance' between the two sides does not help a solution but encourages Turkey's intransigence.
The Federation's Officers also highlighted the tragic humanitarian issue of the enclaved and missing persons and suggested some practical steps that could be taken by the UK High Commissioner, when he takes office, to help determine the fate of those still missing.
Turkey's increasingly concerning hostile rhetoric and aggressive actions towards the Republic of Cyprus were also raised, as well as Turkey's expanding negative influence in the occupied area of Cyprus. With regards to Turkey's actions in Cyprus' Exclusive Economic Zone, they emphasised that Turkey disregards international law, and United Nations Security Council and European Union resolutions.
Stephen Lillie (second from left) with the National Federation of Cypriots in the UK
A Federation release stated that Mr Lillie shared his views and said that he looked forward to close
future cooperation on the issues discussed and promised that he will work hard for a solution to the Cyprus issue…. / IBNA
File Photo: Stephen Lillie