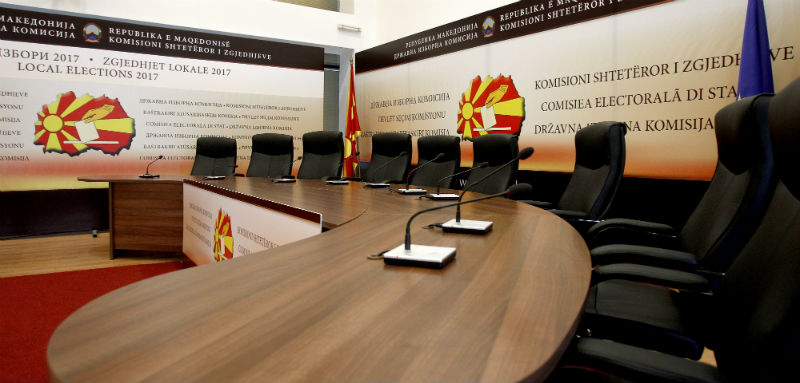 For SDSM, the proposal of VMRO-DPMNE MP Antonio Milososki is generally acceptable for speeding up the election of the new composition of the State Election Commission, after eight out of nine members of the Commission resigned. However, the ruling party does not exclude the possibility of new changes in the Electoral Code, including the structure of the SEC, for which the last time there was an inter-party negotiation, and an agreement was reached in Przino – at the height of the political crisis.
"I am not sure that this is a proposal by VMRO-DPMNE, because it has recently been made clear that they are demanding talks at the level of working groups for certain legislative changes regarding the election of the SEC. We are still stating the need to open a debate on changes in the electoral model, including the issue of electing the SEC. We have not yet discussed as a parliamentary group for the concrete proposal, but I think that within the existing legal solution it is correct and that if a joint and coordinated party proposal of VMRO-DPMNE is supported by us, "Tuntev says.
VMRO-DPMNE say they support the proposal by Milososki, who asked the Parliament to publish an announcement for the election of new members of the SEC. According to Milososki, contrary to the law, the state has no more than 30 days for the SEC, especially at a time when the possibility of a referendum on the name is announced.
fYRO Macedonia has been without a State Election Commission for almost two months, following resignations submitted by eight members, after a scandal broke out with high bonuses for recent election cycles. Only the representative of Besa remained in the SEC, who was elected before the recent local elections.
After the "self-dissolution" of the SEC, Prime Minister Zoran Zaev, as leader of SDSM, announced that the issue of the new composition of the Commission should be resolved through a debate between the parties.
According to the current election regulation, SEC members are elected by a two-thirds majority in parliament, following a previously announced call for party representatives and experts. Three of the members are from among the experts and from them are elected the president and the vice-president of the Commission. The other members are from the four largest parties, therefore SDSM and VMRO-DPMNE propose two members, and DUI and now Besa – one.
SEC members perform their functions professionally, so that last week there was information that even five of the former members of the Commission applied for appanage, while the other three returned to their old jobs.  (A.M.M.)/IBNA