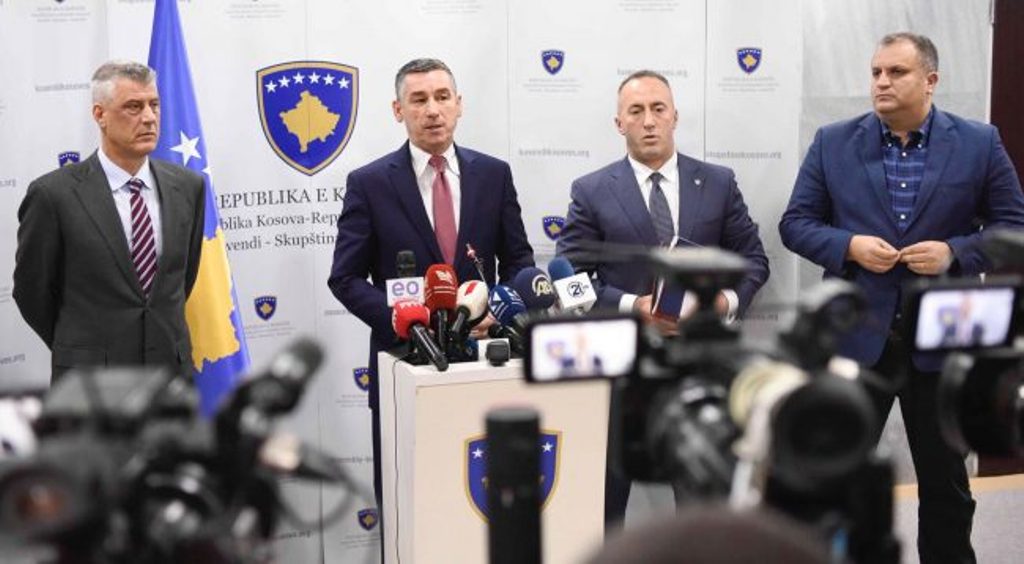 At the beginning of January next year, Kosovo and Serbia will start a new round of talks for the normalization of relations between the two countries and with the aim of reaching a final agreement. This was declared today in a meeting called by Kosovo's parliamentary speaker, Kadri Veseli with members of the team which has been appointed to negotiate with Belgrade and also with the president and prime minister of the country.
After this meeting, parliamentary speaker Veseli said that Kosovo's final goal is to secure mutual recognition and UN accession.
Meanwhile, Veseli said that tomorrow, he will meet with the Quint ambassadors and EU ambassadors to inform them on the engagements of institutional leaders.
President of Kosovo, Hashim Thaci declared that the European Union is the one that assists dialogue with Serbia, however, the situation in Kosovo and the region has changed after the letter sent by the US president, Donald Trump.
On his part, PM Haradinaj said that he welcomes any proposal concerning dialogue between Kosovo and Serbia, however, he has ruled out the possibility of territorial swaps. /ibna/