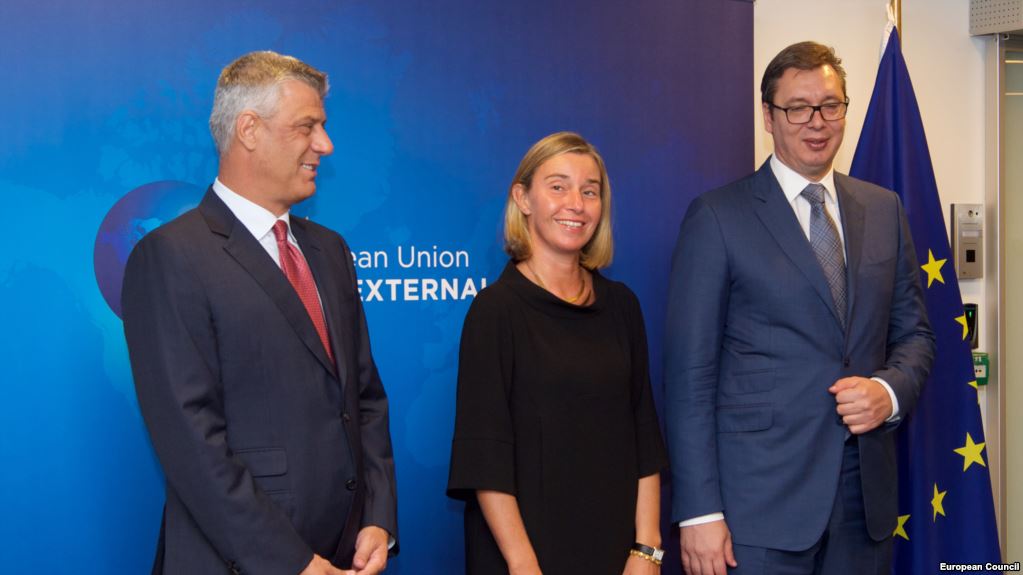 A meeting has been announced to take place on Friday in Brussels between president of Kosovo, Hashim Thaci and president of Serbia, Aleksandar Vucic.
This meeting is expected to discuss topics such as the Association of Serb Communes, energy, the bridge on Iber river in Mitrovica and the management of borders.
The Serb president, who is on an official visit to Washington, declared that this meeting may be postponed due to the bad weather in the United States.
Following the meetings that he has held with senior US and UN officials, Vucic said that he's disappointed with the West's approach toward the independence of Kosovo.
"I am not happy with the fact that western countries offer a strong support for Kosovo's independence", he said.
The Serb president has announced the possibility of introducing a platform for the solution of the issue of Kosovo in April, but for this, he said, there's a need for the support of the international community.
On the other hand, president of Kosovo, Hashim Thaci has declared that dialogue between Kosovo and Serbia is the only alternative, which insures a Euro-Atlantic future for both countries.
He said that Kosovo is committed for good neighboring relations and to strengthen the European perspective for all Western Balkans states.
Kosovo remains the key issue in Serbia's negotiations for EU accession.
This has also been stressed at the beginning of February, when the European Commission unveiled the Strategy for Enlargement with the Western Balkan countries, which is one of the most important developments for the region this year.
In April, the European Commission will public the progress report for these countries, while in the month of May, in Sofia, a high level meeting of Western Balkan countries is expected to be held.
The strategy of enlargement will then be discussed in June during the high level meeting of the European Union, while in July, Western Balkan countries will meet for their next meeting in London.
These developments are seen as a renewed effort of the European Union to manifest a different approach toward a region where the Russian influence has grown, a region which has faced a refugee crisis and Turkey's sliding toward authoritarianism and the aim to strengthen European integration following Britain's departure in 2019. /balkaneu.com/