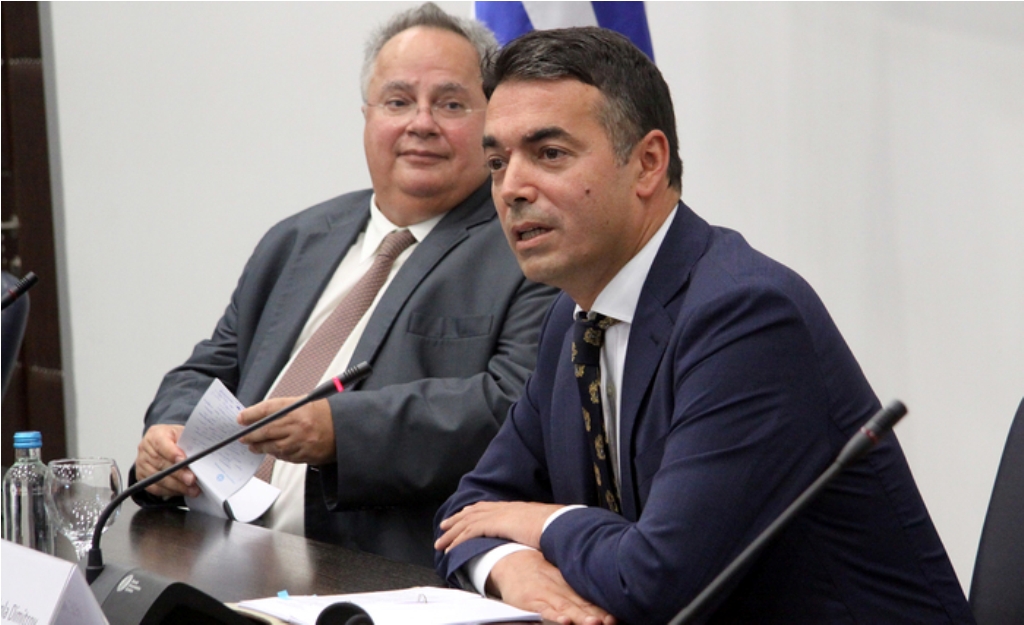 Foreign ministers Nikola Dimitrov and Nikos Kotzias will continue their negotiations today in Ohrid in an attempt to solve the issue of the name dispute which has been going for several years between FYROM and Greece. Prior to their meeting, both ministers stressed that they are expecting positive progress in the talks.
The head of the Greek diplomacy, Nikos Kotzias traveled from Belgrade to Ohrid yesterday, where he had a working dinner with his counterpart from FYROM.
"I am hoping that there will be progress and I think that Greece's and Macedonia's behaviors in regards to the process, shows that we're in a delicate phase. I have great hopes that this round of talks in Ohrid will be of a great help to us", said minister Dimitrov, who, after the meeting will deliver a joint press conference with minister Kotzias.
After his visit to Ohrid, the head of the Greek diplomacy will travel to Pristina as part of his tour in the Balkans. /balkaneu.com/