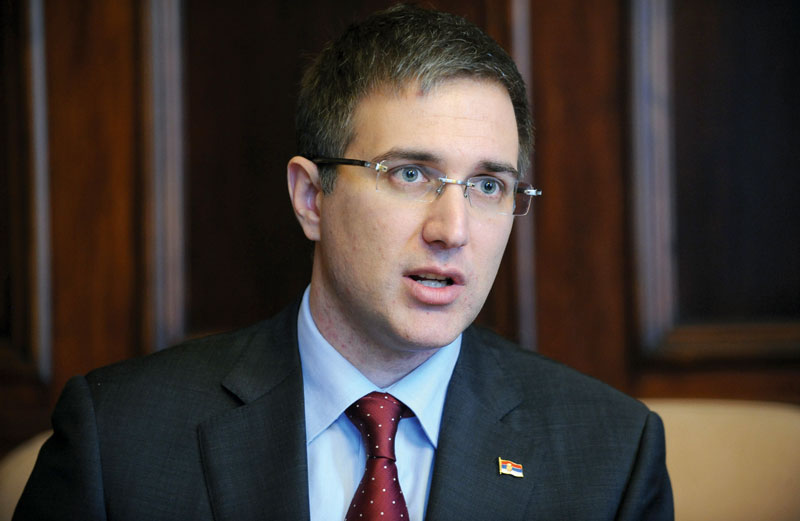 "It is not know when the name of the new prime minister will be known," says Interior Minister Nebojsa Stefanovic.
"I am certain that a period of consultations will follow, and I think this process will be completed in the first 15 or 20 days of June," Stefanovic, who is one of the deputy prime ministers in the current Serbian government, told reporters in Cacak, central Serbia.
According to him, the answer to the question will be given by the current prime minister and president-elect, Aleksandar Vucic.
Commenting on media speculation that Serbia would hold early parliamentary elections in the fall, Stefanovic said that "no decision" had been made about it.
"Everything's always possible, we have no decision on that for now, we are above all dedicated to doing our work and we try to create results, which is what Serbian citizens pay us to do," he said.
Stefanovic was in Cacak for a workshop dedicated to the implementation of the Domestic Violence Law.
Earlier, the tabloid Alo reported, citing "confidential sources," that Vucic "will not give anyone mandate once he takes over as president," and that instead, early parliamentary elections will be held "most likely in August."
A month ago, Vucic said that the list of his possible successors at the helm of government was down to "two to three names," and that he would announce his decision around this time./IBNA
Source: B92