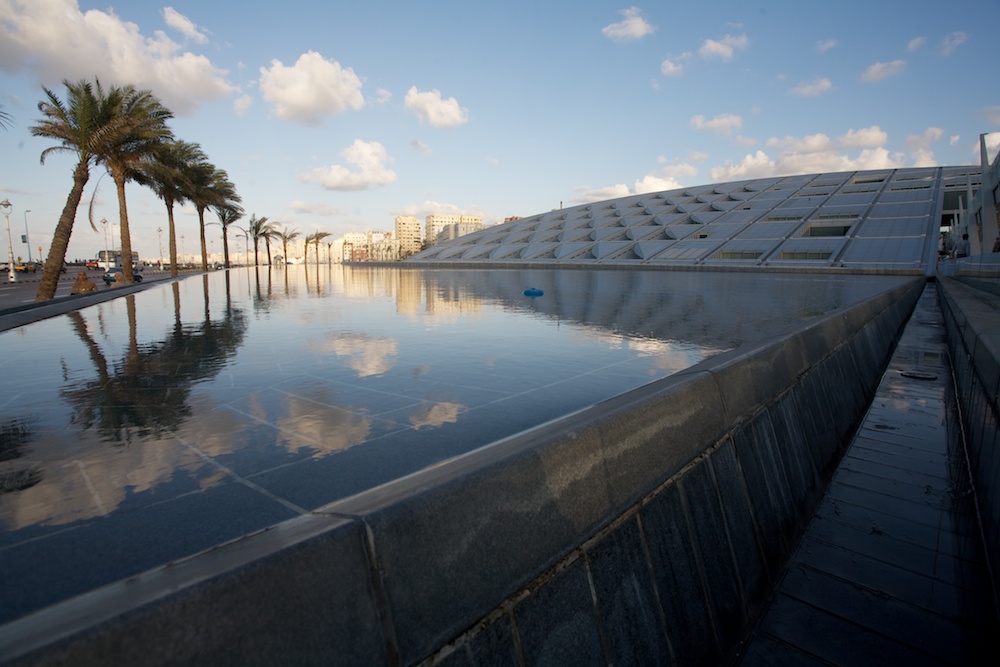 Invited by Egyptian President Abdel Fattah Al-Sisi "to attend a collaborative event of the Greek, Egyptian and Cypriot diaspora", ANA-MPA reads, the President of Greece, Prokopios Pavlopoulos visited the Egyptian coastal city of Alexandria on Monday.
The Cypriot President Nicos Anastasiades also attended the event, called "Nostos, The Return."
Pavlopoulos' visit was closely connected with the new library of Alexandria (the Bibliotheca Alexandrina), "which commemorates the famed Alexandria Library of the Hellenistic age", a cradle of civilisation on its own.
Top shot of the magnificent library
During his visit of the site, the Greek head of state, said that the new library "is traversing its own brilliant and creative path, one shared by modern Egypt."
Stunning side shot of the modern building
Moreover, he said that Greece "always was and always will be present in this uninterrupted trajectory through time."
President Pavlopoulos got the chance to meet members of the Greek diaspora in the city.
The President of Greece, Prokopios Pavlopoulos with Greeks living in Alexandria
What he noted is that his very visit has the aura of "a pilgrimage on behalf of the Greek people", "to a vibrant community of the diaspora that has provided Greece with many of its benefactors and world literature figures like poet Constantine Cavafy" who was born in Alexandria and writer Stratis Tsirkas who was born and bred in Cairo…. / IBNA
Main Photo: Exterior of the new Library of Alexandria