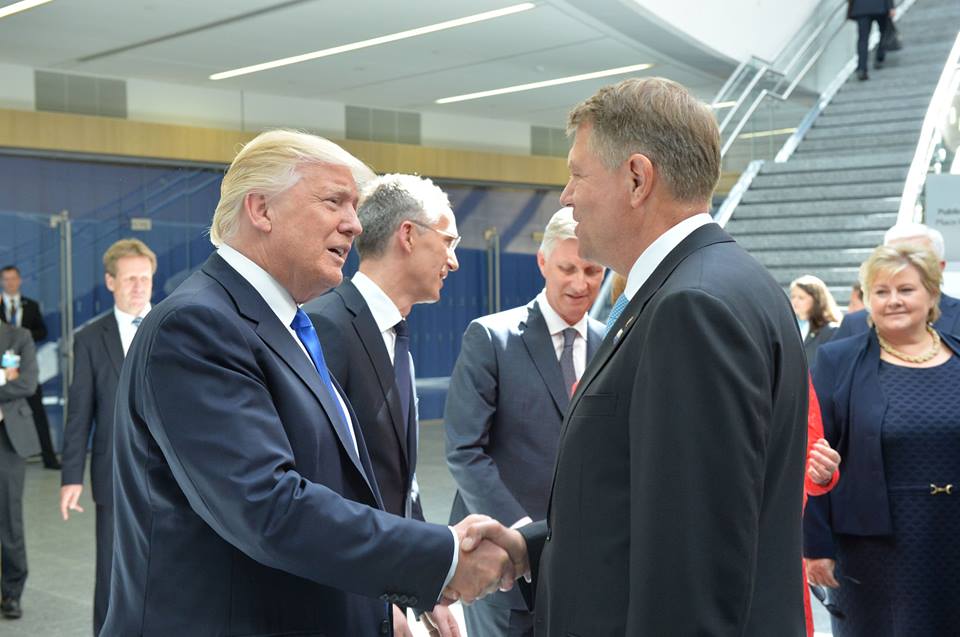 Romanian President Klaus Iohannis will meet US President Donald Trump again, during a summit due in Warsaw, Poland on July 6.
Iohannis and Trump will attend the Three Seas Initiative addressing the leaders of 12 countries in Central and Eastern Europe on the Adriatic, Baltic and Black Sea: Austria, Bulgaria, Croatia, Czechia, Estonia, Latvia, Lithuania, Poland, Romania, Slovakia, Slovenia and Hungary.
Donald Trump will take part as special guest.
The Three Seas Initiative aims at providing political support for a better cooperation and connection of the economies of these countries on such fields as energy, transports, telecommunications or environment protection./IBNA
Source: romaniajournal.ro