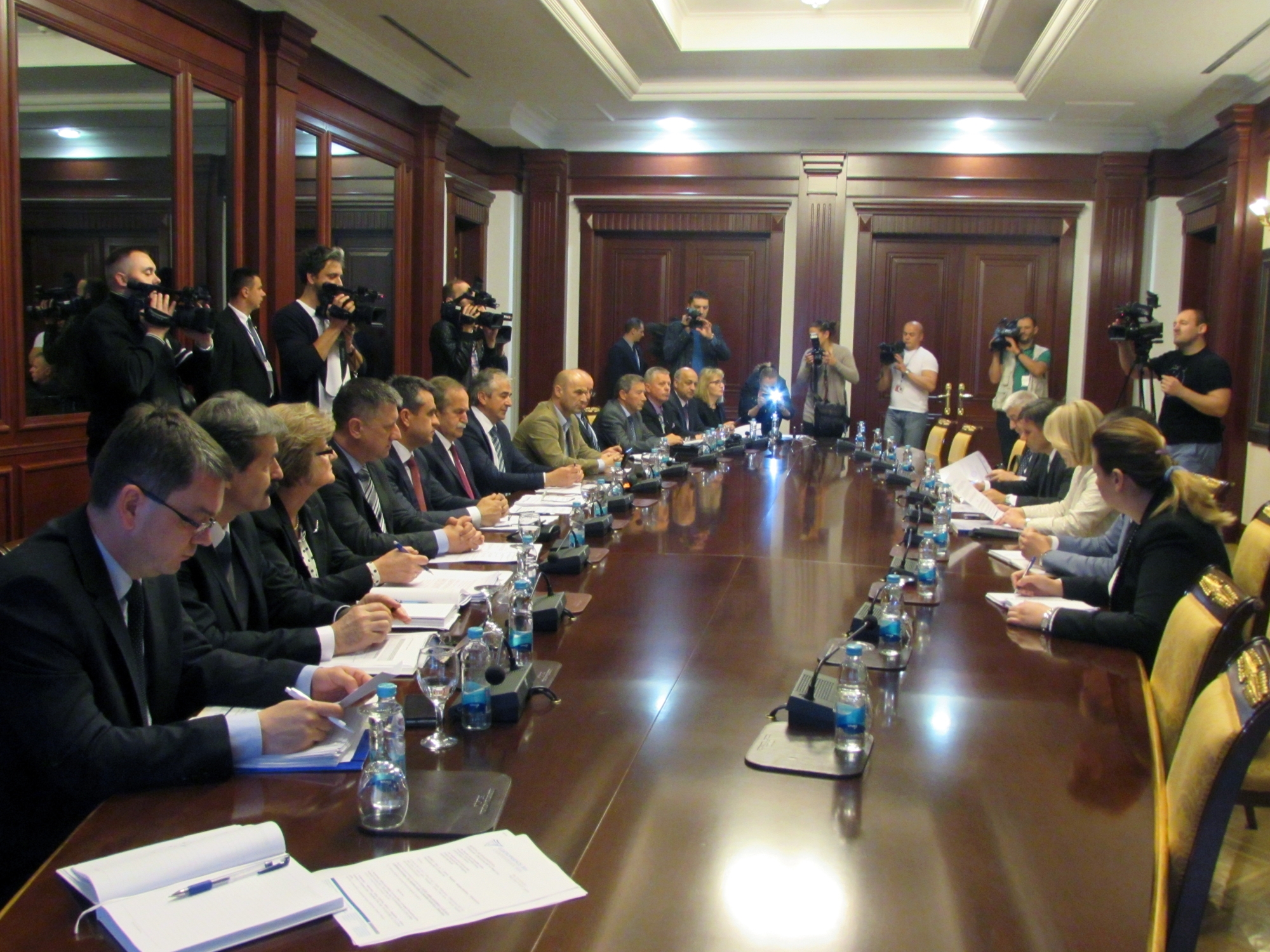 The Shareholders' Assembly of "Elektroprenos BiH" Company announced on Friday in Banja Luka that 36 million BAM (18 million Euro) is expected to be invested in the coming period.
"Elektroprenos BiH" a.d. Banja Luka is a company for the transmission of electric power in Bosnia and Herzegovina. The Company's task is to transmit electric power generated in power plants to power distribution areas or large industrial consumers, as well as to connect BiH power system with the power systems of neighbouring and other countries and, in that way, enable the export, import and transit of electric power.
Main shareholders of Company are entity governments in BiH and their PMs are members of Assembly. At the meeting it was concluded that the Company functions and does business well. RS PM, Zeljka Cvijanovic, said that "Elektroprenos BiH" is a successful company and that it is in the interest of all in BiH that it realise as many investments as possible. After a meeting of the Shareholders' Assembly of "Elektroprenos BiH", Cvijanovic told reporters that all operational fields of this Company are covered by investments.
FBiH PM Fadil Novalic says that the fact that 36 million BAM will be invested in the coming period is important for the overall functioning of Elektroprenos BiH.
Entity PMs also commented the information that BiH, starting tomorrow, will again come under sanctions of Energy Community because parliaments in the state failed to adopt laws necessary for better energy management. Novalic said that, in the case of sanctions, BiH will not lose anything in financial terms, but it is possible to lose some preferential options.
"The sanctions are related to the fact that we will not be able to use resources which, in any case, we are not using even now. So nothing will happen", Novalić told reporters in Banja Luka.
He is convinced that the process of fulfillment of the conditions is near the end, and that this issue recently was discussed by responsible Minister in the Federal Government and the Chairman of the BiH Council of Ministers, Denis Zvizdić.
RS Prime Minister, Zeljka Cvijanovic, said that the RS Government and the Ministry has already finished its part of the job on adoption of laws, and it does not accept the transfer of RS competence on the state level in energy area. She added that it is necessary that all the stakeholders in this regard talk about the real possibilities of fulfilling certain requirements that are set for BiH, and that the constitutional responsibilities of all levels of government must be respected in this process.
Competent institutions in BiH, by the end of March, were supposed to reach an agreement on the law of the control, the transfer and market for electricity and gas at the state level, in order to avoid sanctions by the Energy Community.