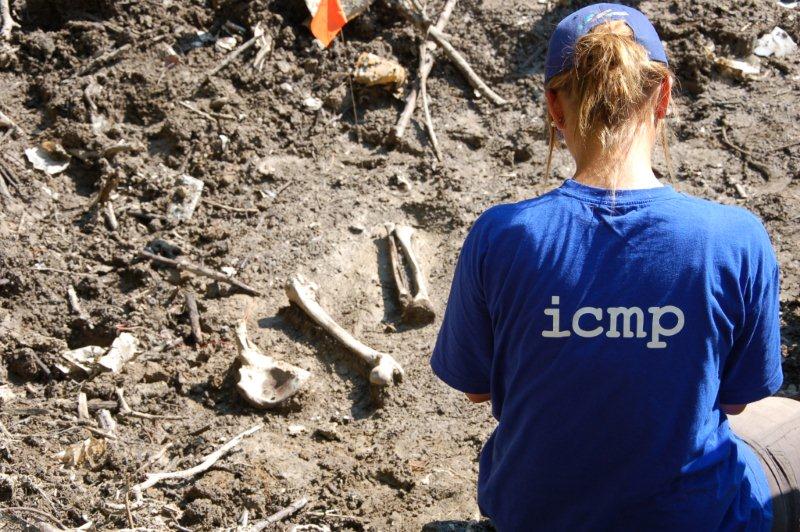 According to the International Commission on Missing Persons (ICMP), the estimated number of missing persons after the end of the war in BiH was more than 31 000, of which 23 000 were found and identified until May last year, but about 8 000 citizens are still considered as missing.
In an attempt to reduce the number of missing persons, ICMP launched a new initiative to locate mass graves in BiH. The application named "Location Reporting" can be accessed through the Center for the Request of this International Commission. Director of the ICMP Database development department, Adnan Rizvic, explained the application functions and how the public can use it to report information.
As he said at a press conference on Wednesday in Sarajevo, "Location Reporting" allows all persons to report mass graves and other locations where the remains of missing persons can be found, and information can be entered anonymously or with contact information. He also noted that the application is quite easy to use, it can be used by anyone who has access to the Internet, and can also be used on mobile phones.
When somebody enter the application, ICMP will validate and verify these data and, if ICMP experts conclude that information is valuable, it will be forwarded to relevant institutions dealing with missing persons in BiH.
"We do not expect a huge amount of information, especially in BiH, because the process of finding and identifying missing persons was very long and lasts since 1995, but we will surely get some results," Rizvic said.
Matthew Holliday, ICMP Western Balkans Program Manager, stressed the fact that 2.9 million BiH citizens use the Internet and said that ICMP therefore think that this system could get better results in search for the missing persons. He invited all citizens who have information that at some location hidden bodies of persons killed during war can be found, to use the application and check-in location.
Member of the Advisory Board of the Missing Persons Institute and member of the association "Izvor", from city of Prijedor, Fikret Bacic, reminded that nine mass graves and hundreds of individual, smaller graves were exhumed in or near that city, with about 2 200 bodies exhumed.
"However, in Prijedor we are looking for another 860 bodies," Bacic said, appealing to all citizens of BiH, regardless of their nationality, to use this possibility and report locations of possible tombs, to finally get their identity and find themselves where they belong – in the cemeteries./IBNA