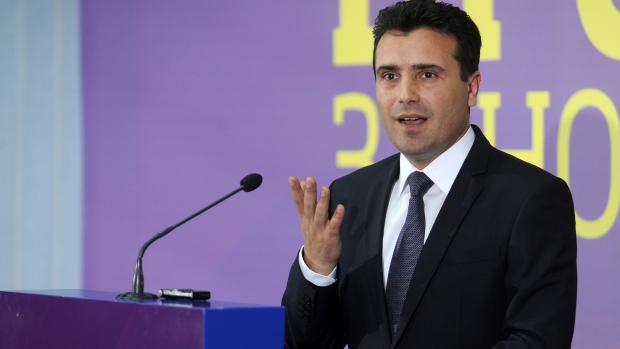 A new initiative to resolve the name issue will be undertaken by UN mediator Matthew Nimetz (photo), who will invite representatives of Greece and FYROM to meet in New York in late November.
This new initiative by Matthew Nimetz had been announced in the past days both by Greek Foreign Minister Nikos Kotzias and FYROM's Prime Minister Zoran Zayev.
Zavev, in an interview with FYROM's state television, the mainstream TV news channel "MTV", also said his government has invited Nimetz to visit Skopje.
"We formally invited him to come after the municipal elections with new ideas, to elaborate on new ideas. I believe that by the end of November there will be the first meetings, perhaps not with me, perhaps not with Foreign Minister Nikola Dimitrov, but with the negotiating groups of the two countries, so that the initial positions can be seen, in order to make the next steps. For me there comes a period of problem solving and we have to solve them very soon", Zaev noted.
The Prime Minister of FYROM added that the opportunity for a NATO membership is a big deal for the country because, as he said, "it means money for citizens, good economy, stability and security for Macedonia and the region".
Zaev also noted that the countries of the Western Balkans are moving in the right direction, want to become members of the EU, and that the EU should encourage and motivate them, setting a date for the start of accession negotiations for Albania and FYROM./IBNA