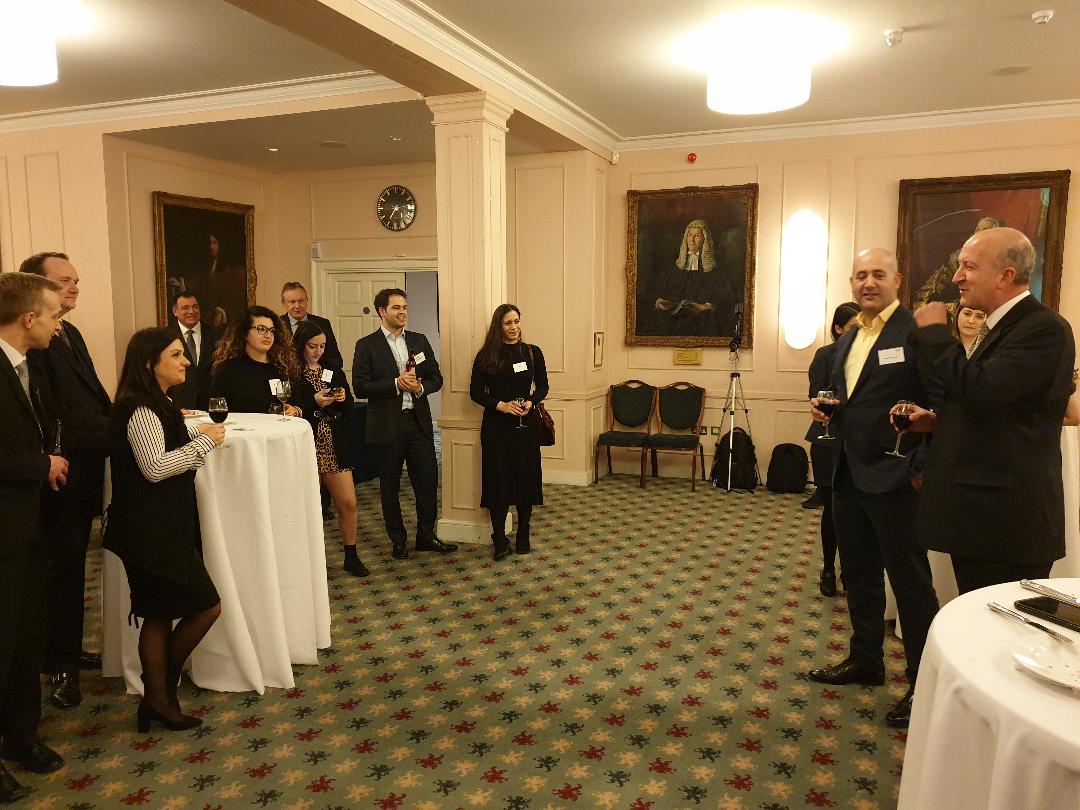 A new initiative aiming both at enhancing legal ties between Cyprus and the UK as well as bridging the trust gap between Greek Cypriots and Turkish Cypriots has been launched this week in London.
Promoted by the UK High Commission in Nicosia and the Cyprus Law Society, an organisation bringing together lawyers of Cypriot descent in the UK, two young Cypriot solicitors are shadowing two UK Cypriot Queen's Counsels (QC) in London.
Christos Malikkidis from Limassol and Munnever Kasif from Nicosia have been following Pavlos Panayi QC and Kerim Fuad QC at their respective chambers and in court.
"It has been a unique experience. Common law is applicable in Cyprus too, but what is valuable for us is see how the English legal system works, so we can hopefully bring best practices back to Cyprus," Mr Malikkidis said.
"These two young lawyers are arrows that we throw to the right direction, hoping that they will hit the target which is to create a friendship and a professional relation which will expand and make them ambassadors for this project. Through it we aim to show that the two communities can work together," commented Mr Panayi. "In the end people will demand peace in Cyprus," he added.
Mr Fuad agreed: "These two are guinea pigs, and they know it. We hope to show them what works more effectively in the English legal system, but also to benefit from their experience on how Cyprus works. But we would also like to demonstrate that, as it happens in London, Greek Cypriot and Turkish Cypriot lawyers share their island, their food, their bad driving, the belief that things should get better. They are not divided, they are united."
Both QCs said they hoped the project will expand, so that the number of young Cypriot solicitors visiting them and learning about the English legal system doubles every year.
"It is very good to see that such collaboration, with my Greek Cypriot colleague, actually works. I do see myself doing more work bi-communally in the future. We have discussed with Christos and have said that we will introduce each other to our colleagues when we get back," Miss Kasif told IBNA.
Mr Malikkidis added: "What I will be taking back to Cyprus with me is that no matter what each of us thinks about the Cyprus issue, we ought to realise that all professionals, from all sectors of the economy, need to create close links between the two communities. The important thing is to have a solid base of cooperation in the economy and socially, so that we get friendships and peace and put conflict aside. We will therefore help in turning this initiative from a pilot scheme to an established institution"./ΙΒΝΑ