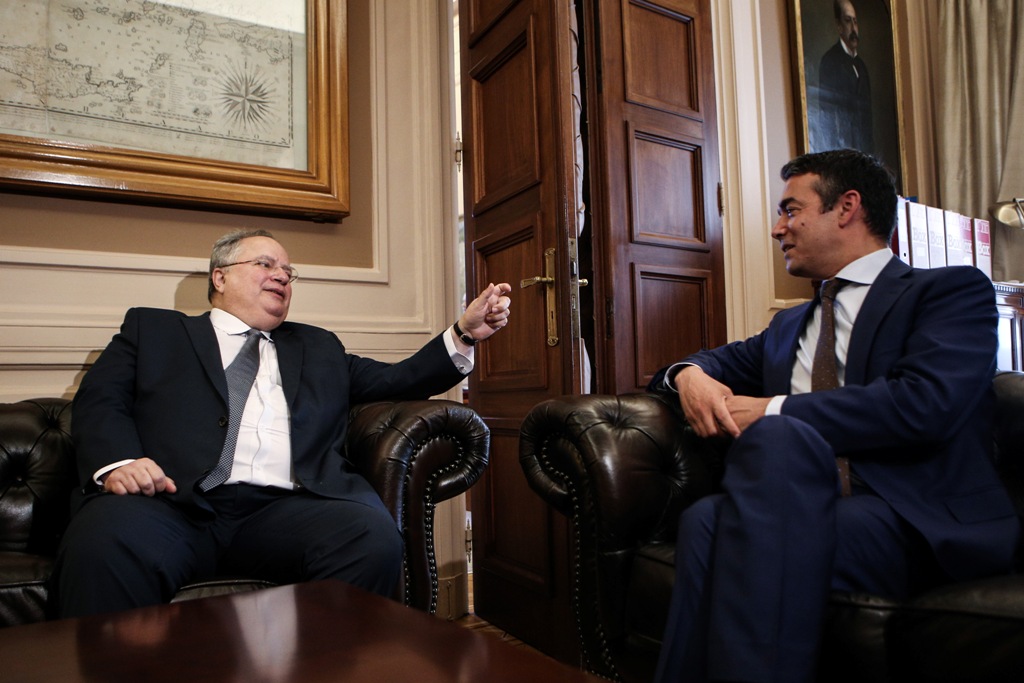 The new government in FYROM has expressed its readiness to address any pending issues with neighboring countries, Greece and Bulgaria. Experts of political affairs say that Prime Minister Zoran Zaev is willing to address any pending issues with the neighbors, issues that prevent regional cooperation and integration in Euro-Atlantic structures.
Ismet Ramadani, head of the Skopje based North Atlantic Council NGO, says that there are positive signals that a government is engaged for the first time in this aspect.
"The new government is showing that by building good neighboring relations and by delivering the criteria imposed by Europe, it could speed up the process of the integration of the country in the European Union and NATO. We wait to see concrete action which would lead to the finalization of disputes, especially those that exist with Athens and Sofia", Ramadani said.
The visit that PM Zoran Zaev had in Sofia and the one that the Foreign minister, Nikola Dimitrov had in Athens, reflect a will to address all pending issues.
PM Zoran Zaev has declared that the normalization of relations with neighboring countries is part of the so called "3-6-9" plan.
"The plan is a clear guideline that must be implemented. This plan will prove that Macedonia will be a respected state. Our partners believe that the country is in the right path", PM Zaev said.
Meanwhile, the issue of the draft agreement with Bulgaria was discussed on Tuesday in the parliamentary committee for foreign affairs, but this was a closed door meeting, requested by the opposition party, VMRO-DPMNE, which demands transparency from the government on all issues regarding state interests.
Meanwhile, FYROM and Bulgaria have pending issues regarding the language, culture and the origins of many historical personalities. Meanwhile, the government is also making efforts to address the issue of the name dispute with Greece. In a fresh attempt to solve this problem, a visit has been announced to take place on 31 August by the head of the Greek diplomacy, Nikos Kotzias in Skopje. Due to the name contest, FYROM has not been able to make progress in the aspect of European and NATO integration. /balkaneu.com/