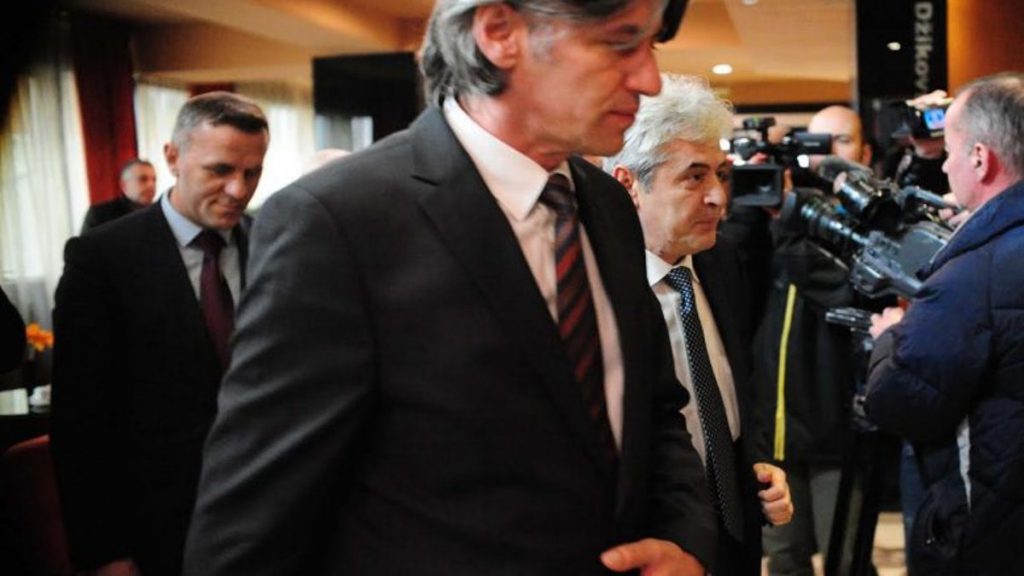 SDSM (Macedonian Social Democratic Union), BDI (Democratic Union for Integration) and Alliance for Albanians are ready to form a new government in FYROM. The head of the cabinet will be the leader of SDSM, Zoran Zaev.
The leader of this party, Zaev, said that the three parties have agreed on a joint government coalition. According to Zaev, the new government will deliver a number of major reforms and will restore confidence of the people on institutions.
"The program of the new government of Macedonia will be implemented by the new parliamentary majority, which is determined for unity, sovereignty and stability of the country", Zaev said.
Meanwhile, the leader of the Albanian party, BDI, Ali Ahmeti, said that all issues concerning the voting of the new government have been harmonized.
Meanwhile, Alliance for Albanians said that it will be part of the coalition for reforms with SDSM.
"The fact that we offered our support for Zoran Zaev means that we will be part of the coalition", declared the head of the Alliance, Ziadin Sela.
Meanwhile, BESA Movement says that it will decide on whether or not to join this coalition once there's an offer on the table for this party.
On the other hand, VMRO-DPMNE led by former PM, Nikola Gruevski continues to insist on fresh parliamentary elections to be held along with local government ones. Another option, according to this party, would be to back the creation of a government by Zaev, upon the condition that he gives up on the platform of Albanian parties.
The new majority in FYROM has 67 seats out of a 120 seat parliament. /balkaneu.com/