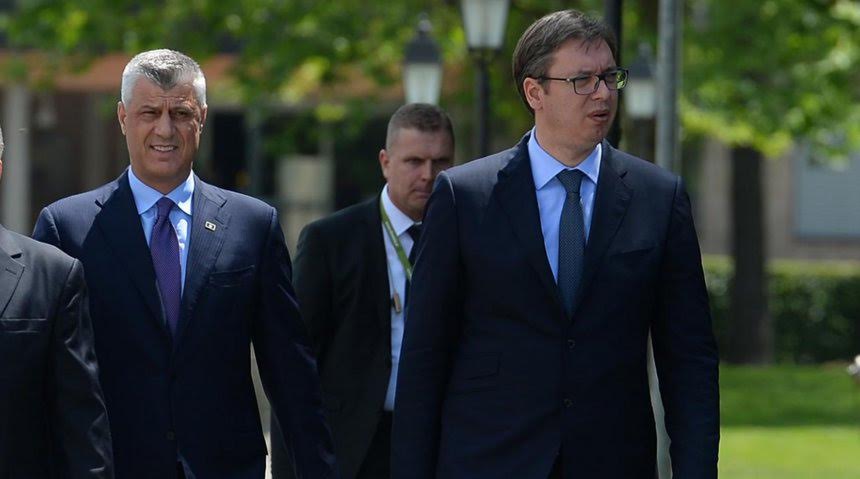 The format of talks between Kosovo and Serbia may change and instead of taking place between prime ministers, it may now take place between presidents of the country. This was implied by the president of Kosovo, Hashim Thaci in a declaration made yesterday in Brussels about the meeting that he will have today with the Serb president, Aleksandar Vucic.
This meeting, which aims at normalizing relations between the two countries, will be brokered by the head of EU Foreign Policy, Federica Mogherini.
"We will discuss and exchange ideas on the way to continue dialogue in a new phase and the objectives that we want to achieve as part of the normalization process", president of Kosovo declared.
Analyst Vilhard Shala told IBNA that dialogue between Kosovo and Serbia has been designed by the European Union in such a way that in the end, it is finalized by presidents and through a peace treaty.
"Although there hasn't been lots of success in the dialogue process and the application of the agreements, the process may pass into a new level of representation, namely, on a presidential level. This idea has also been backed by representatives of the international community", Shala says.
Pristina and Belgrade have held their last high level meeting on 1 February.
The first agreement reached between the two countries for the normalization of relations was in April 2013.
Technical teams have met almost regularly on the ways to implement the agreement, but many of the issues have remained on paper.
Normalization of relations is a condition for both Kosovo and Serbia, in order to advance in the EU integration path.
Kosovo has signed the Stabilization and Association Agreement with the EU, while Serbia has opened the accession talks' chapters. /balkaneu.com/