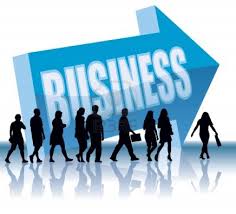 The creation of a new financial tool for the strengthening of the activity of Greek enterprises in the Balkans and Southeastern Europe, as well as the support of co-operation schemes in the wider region, was decided by the Deputy Prime Minister and Minister of Economy and Development, Giannis Dragasagis and the Minister of Foreign Affairs, Giorogs Katrougalos.
According to the announcement, the aim of the new instrument is to strengthen economic and trade relations in terms of regional co-operation and co-development.
For the implementation of the plan, the Ministry of Foreign Affairs transfers 198 million euros to the Ministry of Economy and Development.
The new financing tool will complement the existing financing tools by offering credit, guarantees, etc. in business activities in the Balkan region and Southeastern Mediterranean.
The funds will be used for the development of economic relations with neighboring countries and the formation of business links and cross-border links, in order to further stimulate Greek extroversion (eg scholarships, training, support for young and female entrepreneurship, infrastructure, participation in international forums, cross-border programs, actions for vulnerable categories, technological infrastructure actions and digital infrastructure upgrades, etc.).
With the creation of the new financial instrument, which can be a reference institution for the intervention of Greek entrepreneurship in the wider region, Greece is upgrading its position and highlights its promotional role in regional co-operation schemes and initiatives.
New Public Investment Program
The duration of the planning and implementation of the national section of the Public Investment Program (PIP) will be five years from now on, as the Ministry of Economy and Development is going ahead with the introduction of a new framework, which will operate in line with the NSRF, ie with a med-term horizon.
The draft law entitled "National Development Program" (PSD) was put to public consultation by Economy and Development Minister Yiannis Dragasakis and Deputy Minister Stathis Giannakidis, which will run until 8 April. According to this (the bill), the Ministry of Economy prepares the PSC, which is the medium-term development program for the utilization of the national resources of the PIP, based on the directions and the needs arising from the National Development Strategy./ibna