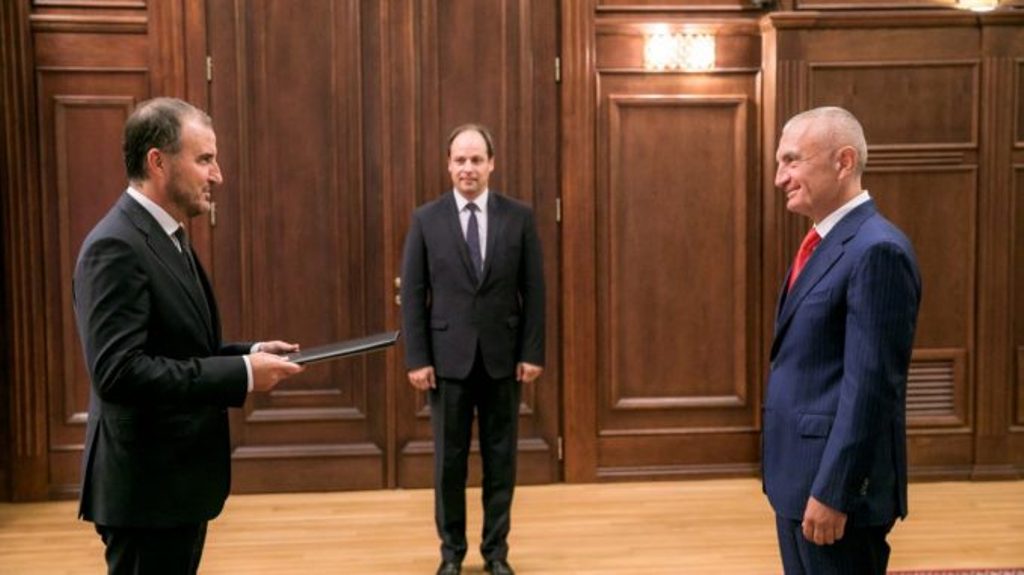 Today, the new Head of the European Union Delegation to Albania, Ambassador Luigi Soreca, presented his credentials to the President of the Republic of Albania, His Excellency Ilir Meta. Ambassador Soreca will represent the European Union in Albania and serve as Head of the EU Delegation in Tirana for the next four years.
"It is an honour to represent the European Union at a crucial moment for Albania on its path towards EU accession. The Council of the European Union has set out a clear path towards opening accession negotiations in June 2019. I will work closely with the Albanian authorities, and in coordination with the EU Member States, to ensure that the necessary reforms are not only consolidated but deepened.
It is a personal privilege to be back in Albania after having led the EU team that negotiated and implemented its visa-free regime with the European Union. I am looking forward to similar good news in the next four years with results that will further improve the everyday life of Albanians"said Ambassador Soreca after the ceremony.
The Ambassador's efforts will be primarily focused on reforms related to the five Key Priorities (public administration reform, reform of the judiciary, fight against corruption, fight against organised crime and protection of human rights, including property rights), on addressing the outstanding ODIHR recommendations regarding the Albanian electoral system, as well as on effectively reducing the number of manifestly unfounded asylum applications in Member States. Ambassador Soreca will also focus on women empowerment and countering violent extremism. The Ambassador will work on these matters in close cooperation with civil society and local municipalities.
Ambassador Soreca is an Italian national, with extensive experience in rule of law, law enforcement, security and migration at European and international level. Prior to his posting as Head of the EU Delegation in Tirana, he served as Director for Security at the Directorate-General for Migration and Home Affairs of the European Commission. Between 2006 and 2011, Ambassador Soreca led the Visa Liberalisation Dialogues with countries in the Western Balkans, including Albania.