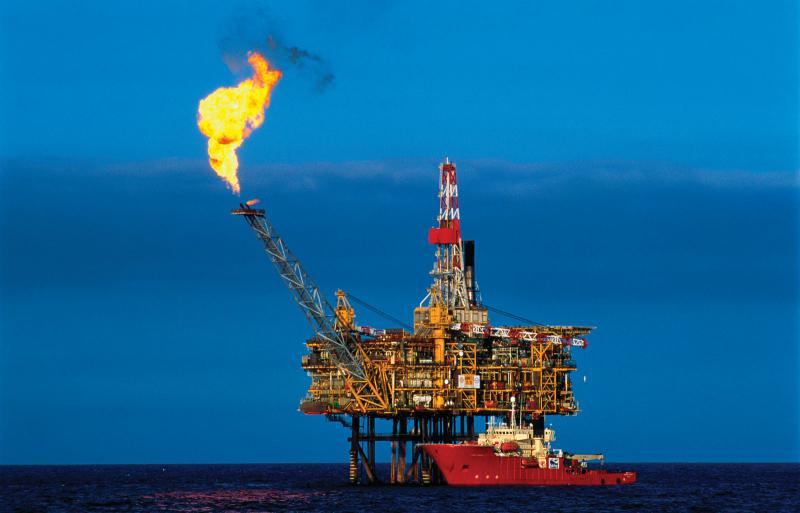 By Kyriacos Kyriacou- Nicosia
Energy reserves in the Eastern Mediterranean and the alliances forged by Cyprus with all countries in its region, except Turkey, as well as the prospects for Cyprus to become a major energy player have created a momentum "that has obviously annoyed Turkey," Minister of Justice and Public Order Ionas Nicolaou said on Sunday.
In a speech during a memorial service, on behalf of the President of the Republic Nicos Anastasiades, the minister said that Turkey's actions by which it violates Cyprus' Exclusive Economic Zone (EEZ), are not unrelated to the upgraded strategic, economic and political role of Cyprus in the region, which, due to the changes taking place, has become pivotal as regards future developments.
"Today that Cyprus still faces Turkey's treacherous behaviour and the spreading of instability in our region, we have an increased duty to safeguard unity, particularly in this period during which the Turkish side is escalating its intransigence and provocations," he added.
Nicolaou noted that the President of the Republic had – with the consensus of all political parties – to suspend the participation of the Greek Cypriot side in the talks for a Cyprus settlement. He added that "it is our duty and our obligation to react in the strongest way when Turkey questions once again, and in the most provocative manner, the sovereign rights of the Republic of Cyprus, by interfering in its EEZ".
Cyprus has been divided since 1974, when Turkey invaded and occupied its northern third. Ankara does not recognize the Republic of Cyprus, an EU member state since 2004.
President of Cyprus Nicos Anastasiades decided to suspend his participation in the UN- backed negotiations for a solution to the Cyprus problem, after Turkish seismic exploration vessel Barbaros entered last month Cyprus` Exclusive Economic Zone, a few days after Turkey issued an illegal maritime order (NAVTEX) for the area.
Cyprus problem discussed in New York
In the meantime, the Cyprus problem, the Middle East peace process and the situation in the Ukraine are among the issues to be discussed in New York, between the members of the PACE Sub-committee on External Relations and UN officials as well as Permanent Representatives of member states.
According to an official announcement, the PACE Sub-committee will convene in New York, from November 19-21, with the participation of Cypriot MP Giorgos Loukaides.
The members of the Sub-committee will also meet with UN officials, including Jens Anders Tyberg-Frandzen, the Assistant Secretary-General ad interim for UN Political Affairs, Ivan Šimonović, the UN Assistant Secretary-General for Human Rights, Hervé Ladsous, the UN Under-Secretary-General for Peacekeeping Operations, as well as UN member states` Pemanent Representatives.