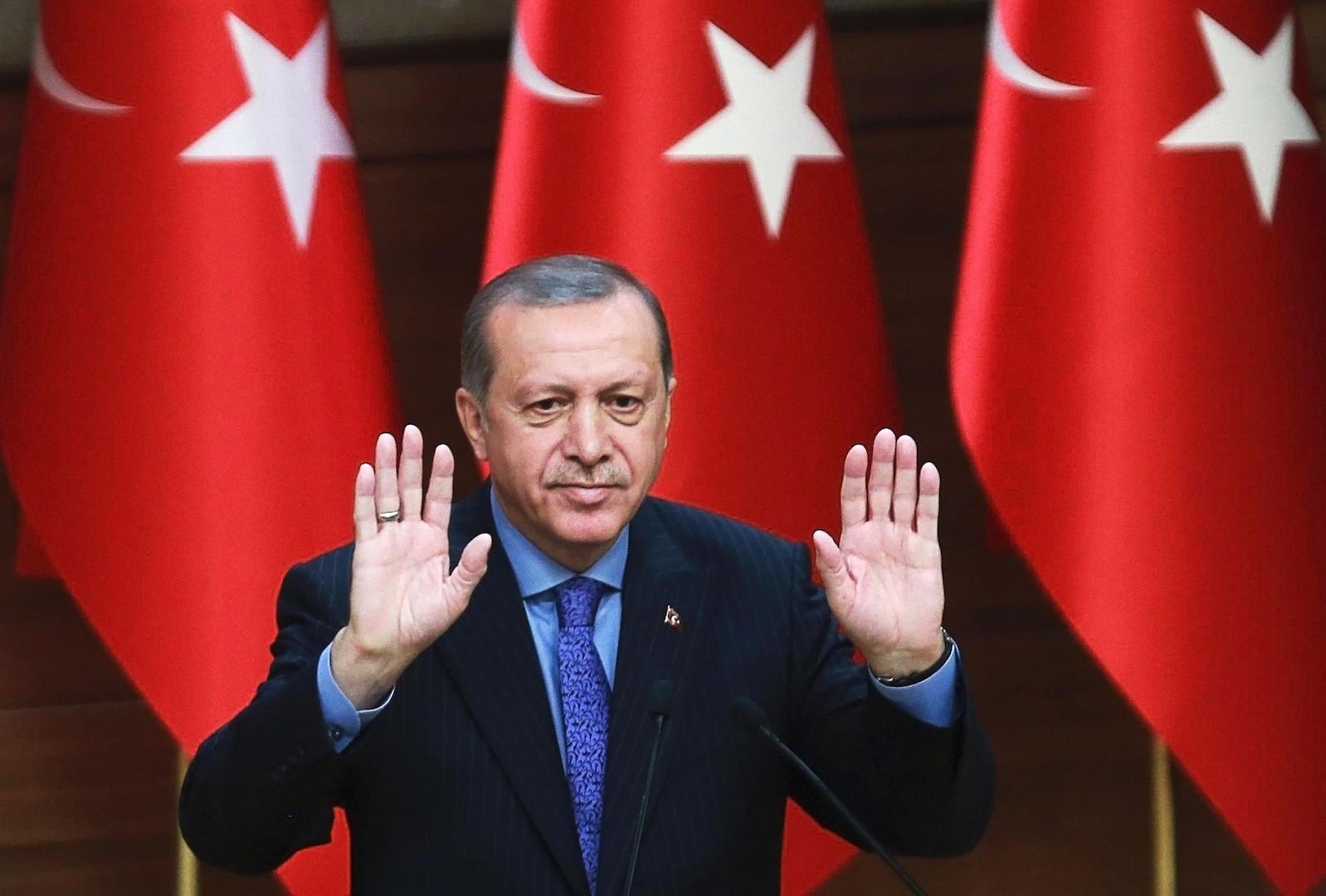 This Monday is going to be a historical day in Turkey's modern history as the president of the country, Recep Tayyip Erdoğan will assume office the way he has dreamt about.
By fulfilling "a long-held ambition" as Reuters reads, he will be sworn in as president with sweeping new powers over a country he has dominated and reshaped during his 15-year rule.
Launching the executive presidency which he fought hard to secure, Erdogan will also name a streamlined cabinet he says will push for growth to make Turkey one of the world's biggest economies."
It will also be marked as a significant day since, on Monday, July 9, officials have indicated that the state of emergency the country has been in as of July 2016 when the failed coup took place might come to an end, 10 days ahead of the scheduled time -the emergency has been renewed seven times and the officially it is due to end on July 19.
In the meantime, the government ordered the dismissal of more than 18,500 state employees including police officers, soldiers and academics, in a state of emergency decree published on July 8, Hurriyet newspaper has reported.
This emergency decree has been dubbed by Turkish media as the "last" one.
According to the Official Gazette 18,632 people had been sacked, among them 8,998 police officers over suspected links to terror organisations "and groups 'acting against national security', over 3 000 army troops, ai force and naval personnel, civil servants from the Justice Ministry, gendarmerie and coast guard staff.
The good news is that soon, 181,500 people who had been subject to a passport ban, will be able to travel freely again.
At a meeting of the Justice and Development Party (AKP) in parliament, Turkish President Recep Tayyip Erdoğan said on July 7: "A passport restriction was put in place for partners, children, and parents of a fraction of people who were arrested and convicted within the context of the struggle against FETÖ. After July 15 [2016], FETÖ members had started to run away to abroad with their families. One of the measures to prevent this was a restriction on passports.
But as the investigations and cases came to a point, restrictions imposed on the passports of 181,500 people will be lifted in a couple of days." Turkey's head said also that this way, by lifting the ban, people whose relatives have committed a crime for which they, too, have paid, once again will be  treated justly…. / IBNA