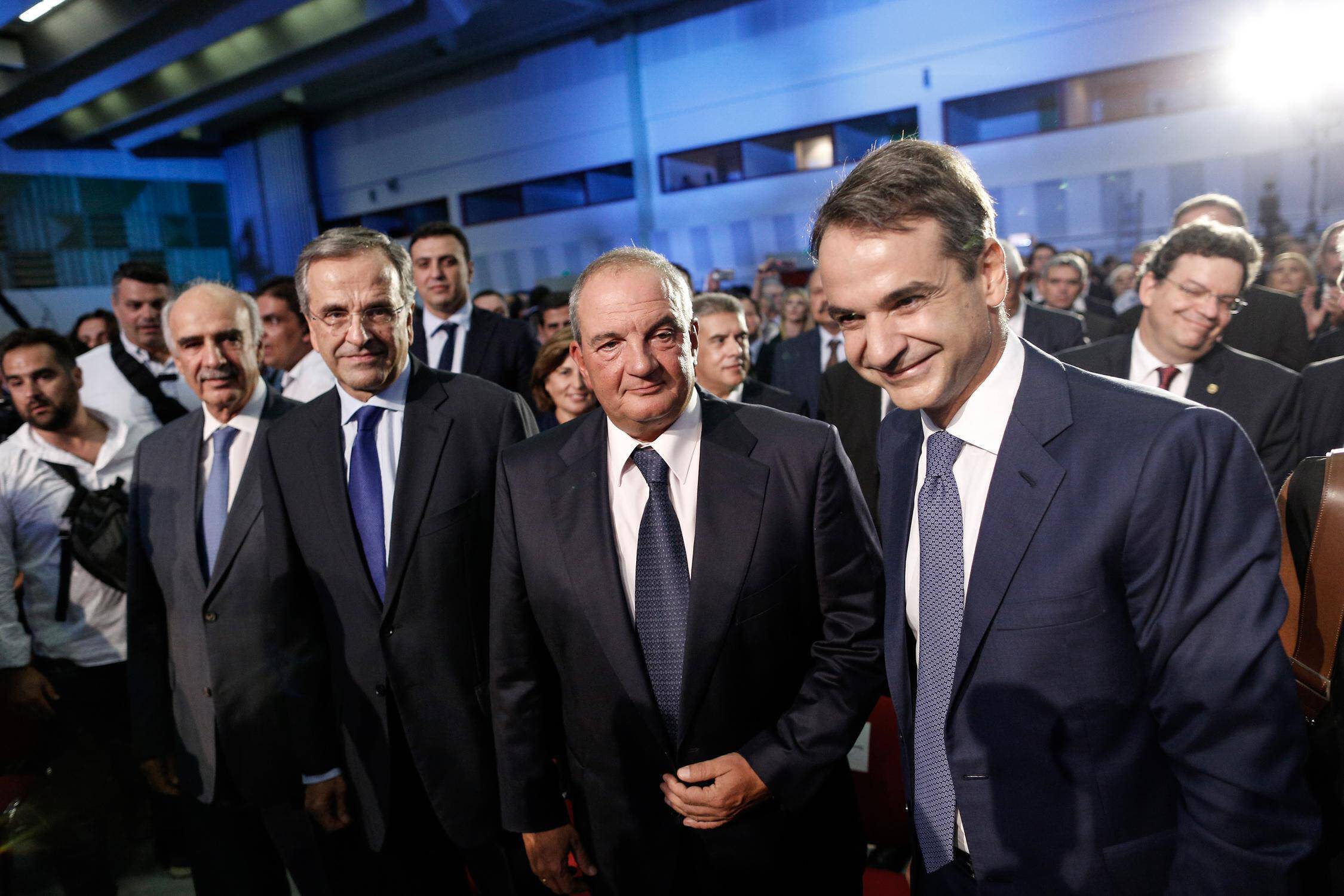 What appears to be a condescending disposition by Prime Minister Kyriakos Mitsotakis towards SYRIZA and Alexis Tsipras causes internal vibrations within New Democracy.
"My goal is a civilized political dialogue; and I think Mr. Tsipras also understands that things can be different. If he wants to move SYRIZA towards the center, it is in his own interest as well to ensure a civilized dialogue": Kyriakos Mitsotakis proceeded to this statement last Tuesday in a Dutch newspaper, yet its recipients were actually Koumoundourou executives. Proving his intentions in action, Mr. Mitsotakis avoided to tagret Alexis Tsipras and his actions while in TIF, either as main opposition or as a government. In the same context, he stated that he did not intend to turn Parliament into an industry of inquiry committes, referring to both the Novartis case as well as to the first half of 2015 and how the capital controls were imposed.
Consent towards Alexis Tsipras alone constitutes casus belli for Antonis Samaras and the right wing of the New Democracy. Mr. Samaras and his supporters estimate that Alexis Tsipras ostracised him in January 2015 and cut his governance short. In addition, they believe that the examination of the first semester will restore the previous -though brief- period of governance of 2012-2014. An additional reason is the Novartis case, for which Antonis Samaras tabled to the Supreme Court prosecutor yesterday a multi-page memo, naming former Prime Minister Alexis Tsipras and Dimitris Papagelopoulos as being policy-makers and administrators of the collusion. "I will take this as far as I have to", Mr. Samaras had stated, and the ones close to him confirm his intentions. He does not, however, stop in the judiciary context of the case, as he also calls for political cover by his party and a great justification.
Yet in the background can be sensed the general political climate and the election of the President of Greece. Mr Mitsotakis has no reason to pursue intense political controversy, he wants calmness and mild tones, in order to implement his economic policy that will face difficulties in the near future. As for the issue of the President of Greece, it is clear that he will not endorse again Prokopis Pavlopoulos. However, he is not in favor of the two former prime ministers of his party, Antonis Samaras and Kostas Karamanlis either; mainly Antonis Samaras, who will gain the institutional ground to continue his political interventions, especially on the issues he himself deems important.
An informal consent of Alexis Tsipras for an individual, for example from the broader center-left, will allow Kyriakos Mitsotakis to give his government the symbolism he wants, and overcome the opposition of his party, as it will be positively viewed by the entire media as a step towards a new era. The problem, of course, is that Antonis Samaras thinks he is already thrown away, especially after Margaritis Schinas assumed the post of Vice President of the European Commission. A consensual, non-testament development, with a civilized political debate and a Greek President mutually accepted, will marginalize the politician from Messenia. The only problem is that marginalization and detachment do not suit Antonis Samaras. His reactions are always interesting. The shots fired by media friendly towards him at Kyriakos Mitsotakis do not cause much harm at the moment. It remains to be seen how the situation will escalate./ibna