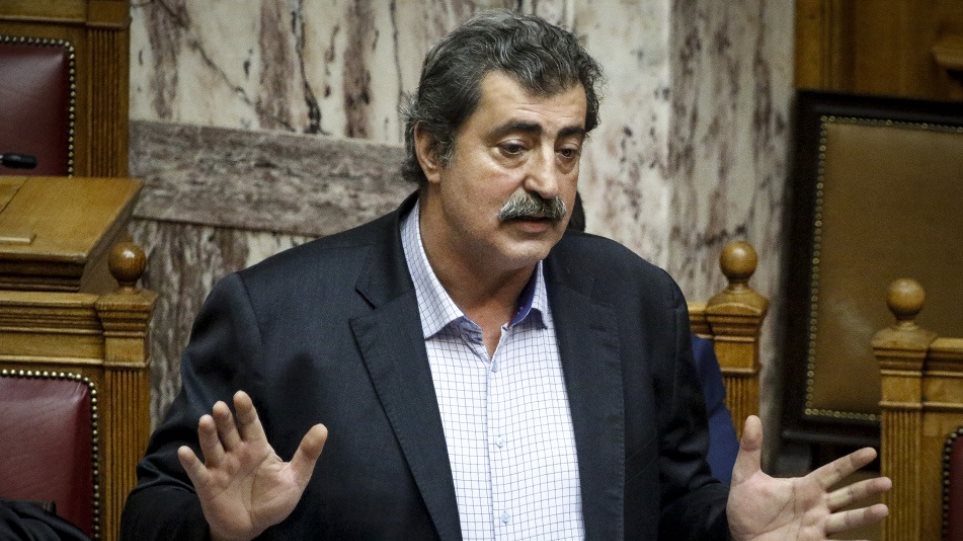 The Prime Minister's decision to back Alternate Health Minister Pavlos Polakis's criticism of a New Democracy candidate MEP on social media caused a major backlash on Tuesday.
Polakis had claimed that New Democracy MEP candidate Stelios Kymbouropoulos, who was diagnosed with spinal muscular atrophy as a child, abused equal hiring rules in order to be appointed to the Greek National Health Service (ESY).
Speaking in parliament on Tuesday, New Democracy leader Kyriacos Mitsotakis raised the issue with Greek premier Alexis Tsipras. Mitsotakis said the PM should be ashamed of himself for keeping Polakis in the government fold, adding that his party plans to file a censure motion against the Alternate Health Minister.
The motion is expected to be tabled in parliament after the Orthodox Easter holiday, just a few weeks before European Parliament elections.
Responding to criticism from the opposition and most Greek media outlets, Tsipras appeared to offer cover to his Alternate Health Minister, pointing out that any censure motion by New Democracy would be turned into a vote of confidence in the government.
In turn, Polakis tried to explain his comments, arguing that the meaning of his statement was distorted and that he was merely exercising "political criticism." The outspoken minister's comments, however, were strongly criticized by the political opposition, groups representing people with disability, and even SYRIZA officials and members.
SYRIZA MP Nikos Filis, a former Minister for Education, said Polakis doesn't express the ethos of SYRIZA. Yannis Mouzalas, a former Immigration Minister, asked Polakis to withdraw his statement, while SYRIZA MEP Stelios Kouloglou said Polakis's statement has "tripped up" the government.
Political analysts point out that Kyriacos Mitsotakis is expected to up his attack on the government immediately after Easter Sunday, in an attempt to identify Polakis with Tsipras and place SYRIZA MPs in the position of having to defend the controversial Alternate Minister./ibna