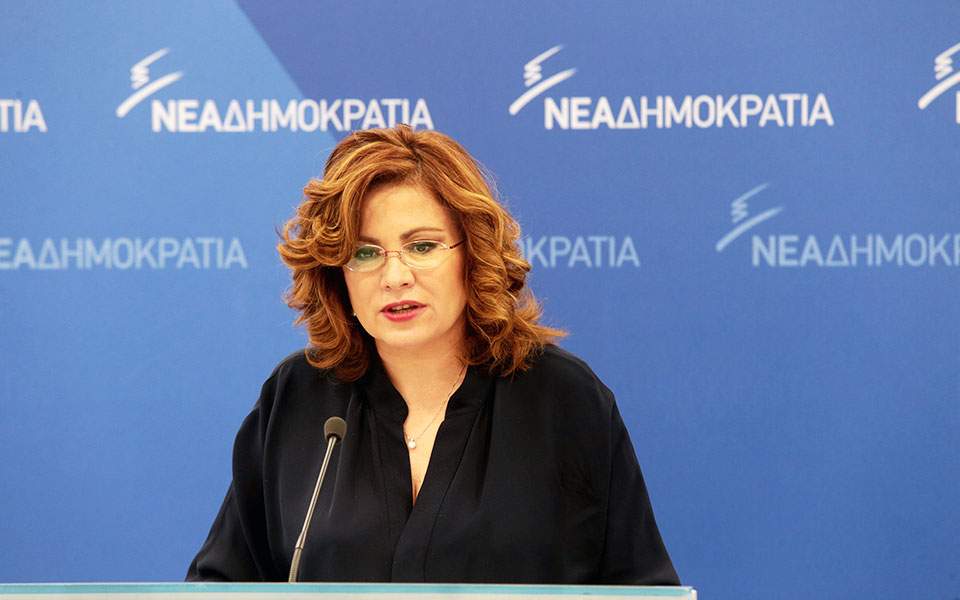 Speaking to reporters
on Tuesday
, the spokeswoman of main opposition New Democracy party, Maria Spyraki, made clear that the conservatives intend to vote in favour of the establishment of a Parliamentary Committee to probe the Novartis case, in which top politicians are accused of taking bribes from the Swiss pharmaceuticals company.
New Democracy responded dynamically to yesterday's decision by Prime Minister Alexis Tsipras to propose a parliamentary probe into the serious allegations made against two former Prime Ministers and a host of former ministers.

Spyraki also revealed that New Democracy will request the commencement of a parliamentary probe into a controversial arms deal struck with Saudi Arabia, in which the actions of Panos Kammenos – the Defense Minister and leader of ANEL, the junior coalition partner of SYRIZA – are being questioned.

Spyraki stressed that New Democracy's position is that everything should be "brought to light", while adding that "Mr. Tsipras is only interested in slandering his political adversaries".

In connection to the Novartis case, the spokeswoman stressed that the government's proposal for the launch of a parliamentary inquiry, does not relate to specific criminal acts, but instead raises a bevy of legal questions which do not fall under the jurisdiction of the House. Spyraki also accused the government of attempting to cover up possible wrongdoing by Panagiotis Kouroublis, a former SYRIZA minister for Health who is also mentioned – albeit not by name – in the case file brought to parliament for scrutiny.

Earlier this week, New Democracy party leader Kyriakos Mitsotakis slammed the government's handling of the Novartis case. Mitsotakis characteristically said: "In the toxic environment we live in we have to defend ourselves against a case which has started to look more like a case of political persecution."
Elaborating on the key message put forth by New Democracy, MP Makis Voridis – who is a former Health Minister – briefed reporters on the "inconsistencies" cited in the case file brought to parliament and especially the statements made by three protected witnesses who testified to the anti-corruption prosecutor under assumed names…/IBNA