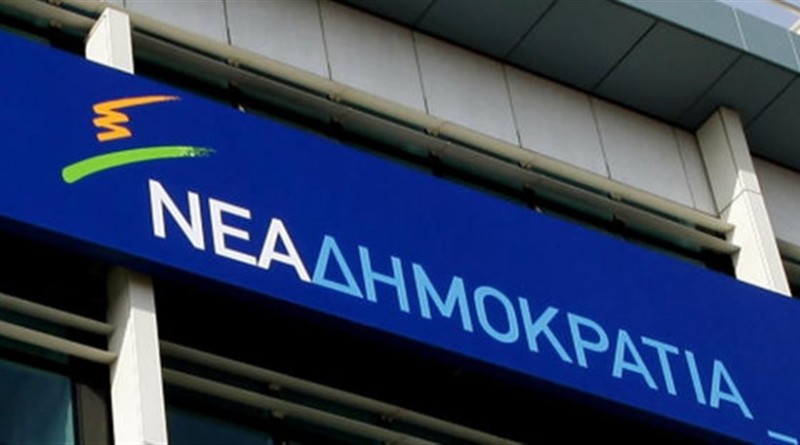 Main opposition New Democracy reacted strongly on Wednesday to an amendment pushed through parliament by the Tsipras administration which allows MPs to run as candidate MEPs without giving up their seats in the Greek House.
Opposition parties, including the center-right New Democracy, have called the amendment – which was attached to an Interior Ministry bill primarily focusing on gender equality – "photographic". It is thought that the specific provision will allow MPs propping up the SYRIZA government to run for a seat in the European Parliament without having to resign, which would jeopardize the slim government majority.
Earlier this week, Kyriacos Mitsotakis dubbed the provision the "Kountoura amendment", hinting that the Minister of Culture will use the new law to remain an MP and be included in the SYRIZA European ballot. Local media reports suggested on Wednesday that MP Spyros Danelis – who recently quit To Potami party and supported the Tsipras government in a vote of confidence – is also keen on moving to Brussels as an MEP.
As a result, three New Democracy candidate MEPs announced they will be resigning as members of the Greek parliament as they campaign ahead of May's Euro elections. Namely, the head of New Democracy's European election ticket Vangelis Meimarakis and MPs Katerina Markou and Anna Michele Asimakopoulou revealed they will be resigning in protest to the government amendment.
Meimarakis – a former New Democracy party leader – told associates that this is a "matter of principle", refusing to make use of legislation he initially voted against. Similarly, Asimakopoulou said she will be "honoring the values and principles" she has always followed in politics.
The main opposition party has denounced the introduction of what it calls "last-minute legislation" ahead of this year's European, local and general elections. New Democracy argued this week that ruling SYRIZA is "using tricks" to influence the election battles./IBNA