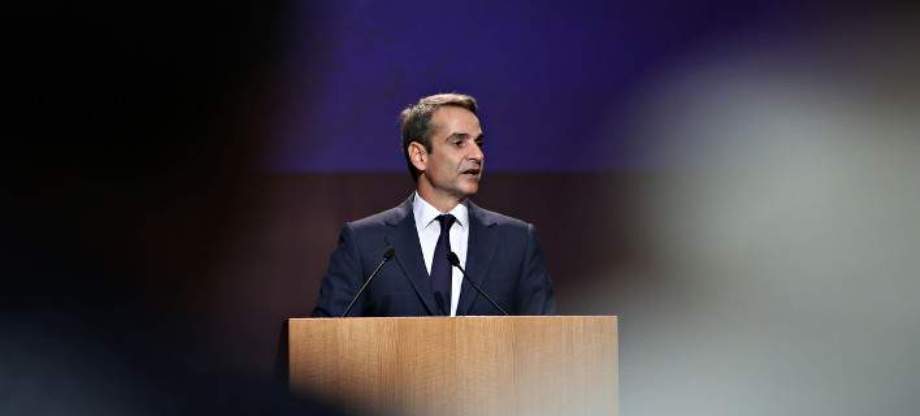 The leader of Greece's main opposition party, New Democracy, presented his vision and set of policies that will set the Greek economy on the path of sustainable recovery.
Speaking at the first party pre-congress in the suburb of Nikea on Sunday, Kyriacos Mitsotakis focused on proposals that will boost entrepreneurship in the crisis-struck country and "provide opportunity to all Greeks".
"New Democracy equals new jobs" the conservative party leader said, adding that New Democracy will make lowering taxes and social security contributions a top priority if it comes to power in the next election.
A former minister for public administration reform, Mitsotakis said he will seek to cut red tape and simplify licensing procedures for businesses, while a New Democracy government will also reduce corporate tax from 29 percent to 20 percent in the space of two years.
The centrist leader believes he can deliver the pro-reform, growth-boosting policies the economy needs, in order to attract what he called a "great investment boom" that will create new and better jobs.
Having been criticized by political opponents of supporting neoliberal reforms and supporting the labor relations reform proposals put forth by Greece's international creditors – and particularly the IMF – Mitsotakis stressed that Greece requires a "social coalition" between employers and workers.
The main opposition chief pledged to help create 120,000 new jobs each year, while attacking the government's ministers of leading businesses to closure and obstructing major investment.
Analysts point out that New Democracy is expected to focus its political narrative on attacking the government's record in the economy and pointing to its leader's liberal agenda. The party's strategy includes criticizing the coalition government of following an aimless economic policy which has shrunk available income and exhausted tax-paying ability.
Backing down somewhat from its demand for immediate elections, analysts expect the party to send a message that Greece's primary budget surplus targets must be reduced and a bold agenda of reforms must be promoted./IBNA