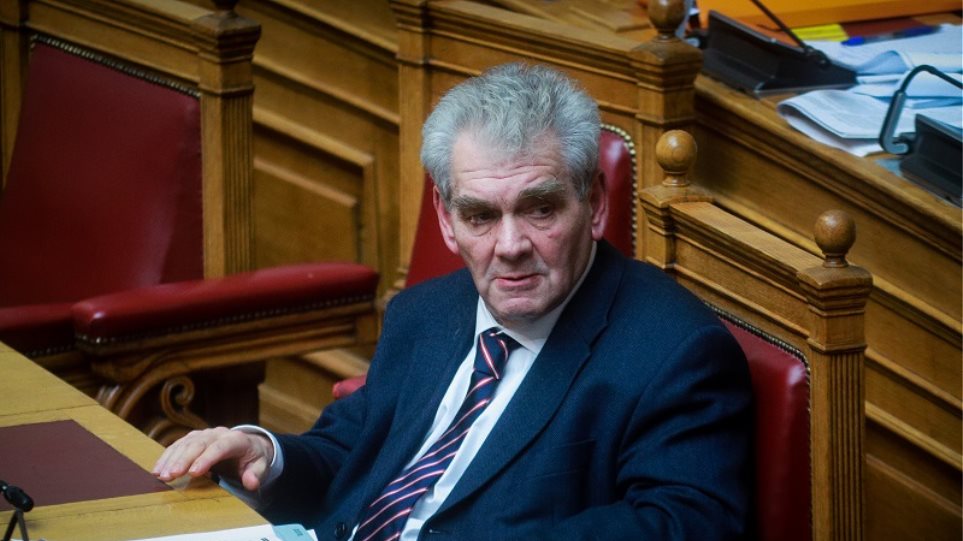 Upon Prime Minister Kyriacos Mitsotakis's return from New York on 29 September, parliament is expected to discuss a New Democracy party proposal that the role of former Alternate Justice Minister Dimitris Papangelopoulos (photo) in how the alleged Novartis bribery scandal was probed is examined.
A case file that was opened in parliament on Wednesday, included depositions citing Papangelopoulos, while the vice prosecutor Ioannis Angelis referred to a person known as "Rasputin" who attempted to influence judicial officials probing the affair.
Witnesses testifying in connection with the Novartis investigation have accused Papangelopoulos of pressuring judicial officials investigating the Novartis case and attempting to influence their actions.
"A simple reading of the evidence in the case file points to clear signs of groundless interventions by Dimitris Papangelopoulos in the course of justice," a statement by New Democracy party secretary Stavros Kalafatis read.
"The ND Parliamentary Group, based on the existing evidence in the case file, does not propose the formation of an ad hoc committee for former Prime Minister Alexis Tsipras. This is the deliberate choice of a responsible political party, according to which former prime ministers cannot be charged without incontrovertible proof. Otherwise, political life in the country is poisoned," the statement added.
A special parliamentary committee to probe the allegations will be set up at the end of the month. The committee will determine whether parliament is competent to press criminal charges for the offences being investigated.
New Democracy decided to exclude the former Prime Minister Alexis Tsipras from the expected parliamentary probe, arguing that undeniable proof is needed before any former Prime Minister faces serious charges.
In response, main opposition SYRIZA said "Mr. Mitsotakis is admitting that his claims against Alexis Tsipras and the former SYRIZA government over two and a half years were groundless"./ibna