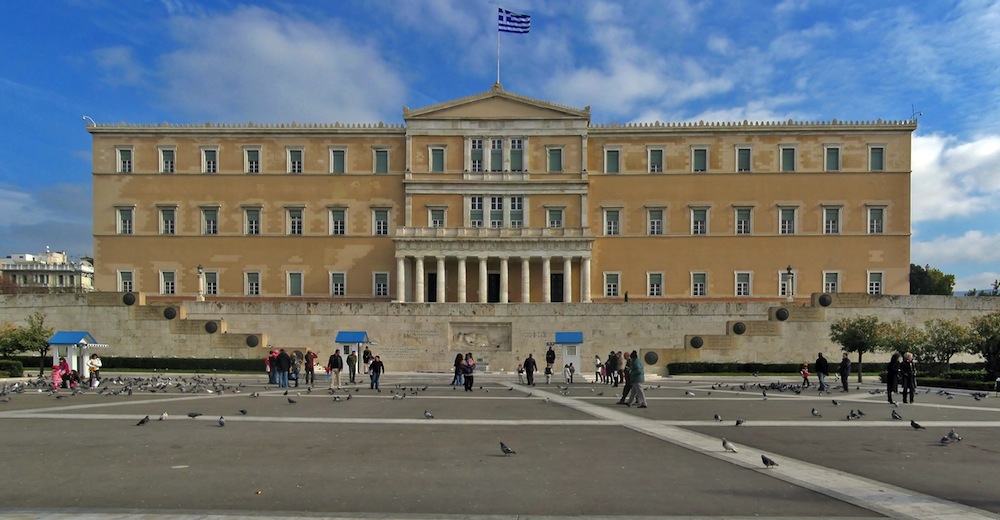 Maximos Mansion Headquarters present New Democracy's proposal in Parliament for the guaranteed minimum income to be established in the Greek Constitution, in the context of the Constitutional Revision, as proof of the Prime Minister's social sensitivity.
According to Maximos Mansion officials, "through the process inaugurated in Parliament, the government will constitutionally safeguard the guaranteed minimum income, that is, the safety net for the weakest".
After attacking SYRIZA accusing it of "refusing to institute and enforce the Guaranteed Minimum Income" which the former New Democracy government sought to achieve, they speak of the "prime minister's commitment". Specifically, Maximos Mansion communicates: "Kyriakos Mitsotakis, during the period leading up to the national elections, stressed that no benefits would be cut and kept reminding everyone that the Guaranteed Minimum Income established by New Democracy would be strengthened. It is noted that it was introduced for the first time in Greece back in 2014 by the previous New Democracy government, while the raise of the relevant budget to 1 billion euros, so that 800,000 citizens can be included, comprised a central commitment of the pre-electoral New Democracy campaign which was presented during the 12th Congress of the Party, as well as by Mr. Mitsotakis in his public appearances".
It goes on to present New Democracy's proposal: In particular, in Article 21 (1) of the Constitution, which deals with social rights, New Democracy proposes the addition: "The state shall ensure the dignified living conditions of all citizens through a system of guaranteed minimum income" .
According to official figures today, the guaranteed minimum income includes 240,000 households and covers a total of 450,000 people. Of those, 156,000 are unemployed. In particular, it includes 20,000 single parent families and over 56,000 households with children. Of the total families, 236,000 report incomes below 5,000 euros, while 130,000 appear with zero incomes. The average benefit per household is € 213 per month.
Today's benefits:
– € 200 per month for single-family households
– € 100 for each additional adult member
– Annual guaranteed amount for each adult: € 2,400
– Annual guaranteed amount for each single parent with a minor child: € 3,600
– Annual guaranteed amount for each couple with two minor children: € 4,800
– Annual guaranteed amount for one adult with one additional adult member: € 3,600
– Annual guaranteed amount for each adult couple: € 4,800
In the coming years, the budget for the Guaranteed Minimum Income will increase to 1 billion euros annually, instead of the 760 million euros expected by the 2019 budget and the 670 million euros according to the latest estimate for this year. And it will include 800,000 of our fellow citizens. Kyriakos Mitsotakis aims for 0.5% of GDP to be made available for the Guaranteed Minimum Income. /ibna