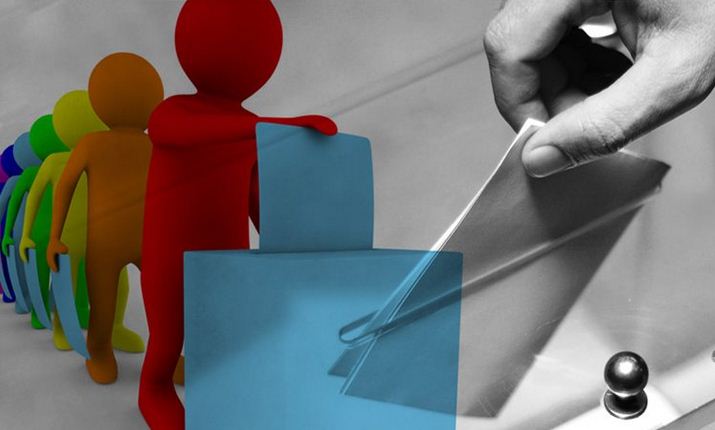 Greece's main opposition party, New Democracy, leads ruling SYRIZA by 11.9 percent in a latest opinion poll conducted by MRB.
The poll, which was presented by Real, puts the center-right party on 29.7 percent with the Alexis Tsipras-led SYRIZA on 17.8 percent, followed by neo-Nazi Golden Dawn on 7.4 percent.
The Democratic Coalition takes 7.4 percent with the Communist Party on 6.9 percent. The Union of Centrists, Independent Greeks (ANEL) and To Potami parties all fall below the 3 percent threshold for entry to parliament with 2.9%, 2.5% and 2% respectively.
A total of 7.3 percent of respondents appear to be undecided while 10.5 percent said they will either abstain or submit an invalid vote.
The opinion poll shows that New Democracy has attracted 11 percent of voters who picked SYRIZA in the last election with a negligent percentage going the other way as ND appears to be losing votes mostly to Golden Dawn (3.7%).
The vast majority of Greeks (58.4%) believe New Democracy will win the next election with just 14.8 percent opting for SYRIZA. Asked which of the two major parties they would like to win even by a margin of a single vote, 34.3 percent said ND, 21.1 percent said SYRIZA and 35.6% said neither.
Most Greeks (58.3%) would like an election to be called immediately or within the next 12 months, however, 45.2 percent believe elections will be called at the end of the SYRIZA-ANEL coalition government's four year term in September 2019.
Citizens appear concerned at their job and pay prospects in the foreseeable future. A total of 52.6 percent say they expect to keep their job with less income and 9 percent believe they will lose their job and not be able to find new work. Just 1.5 percent expect to stay employed and see their income rise. Moreover, 33.2% said they would surely or probable leave the country if they were given the opportunity with 64.2% saying they would probably/definitely not choose to migrate.
Asked to choose who is better suited to lead the country between Prime Minister Alexis Tsipras and ND party leader Kyriacos Mitsotakis, the former came away with 20.6 percent while the latter took 31.6 percent. Interestingly enough, 42 percent of respondent said neither was better suited to be Prime Minister.
Finally, between the two major parties, 31.9% picked New Democracy as better suited to deal with the country's problems with SYRIZA on 16.7% and "neither" taking 38.3 percent./ΙΒΝΑ