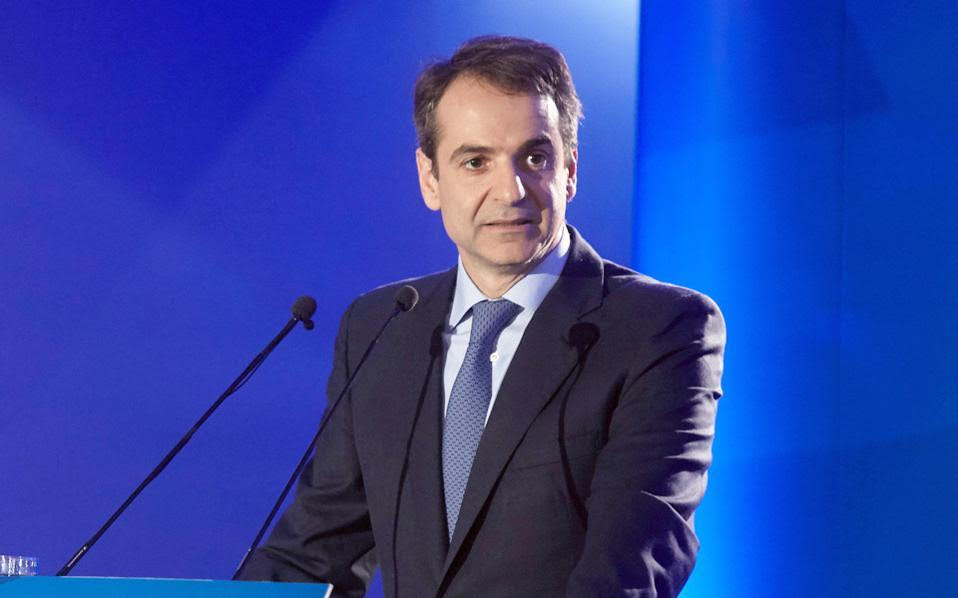 Main opposition New Democracy party leader Kyriacos Mitsotakis made a series of pledges
on Wednesday
evening, seen by analysts as a taste of pro-growth policies the party plans to propose in the run-up to the next general election.
Party sources appear convinced that Prime Minister Alexis Tsipras is contemplating calling a snap election before the end of the year, before fresh austerity measures come into force in January 2019.

Speaking at an event organized by the Constantine Karamanlis Institute for Democracy, Mitsotakis presented his party's manifesto on welfare policy. Amongst measures to tackle poverty and social exclusion, Mitsotakis pledged to adopt a minimum income for 800,000 citizens.

Mitsotakis argued that the proposed measure will set the budget back 1 billion euros, compared to the 760 million euros currently being spent. The conservative party leader said the plan will be coupled by other initiatives, such as the granting of small loans to individuals and households on the verge of poverty. According to Mitsotakis, a similar scheme has worked well in France, boosting the establishment of small businesses, mostly run by families.

Center-right New Democracy also plans to make more citizens eligible for unemployment benefits; a measure worth approximately 200 million euros. According to Mitsotakis, should elections take place this year and New Democracy be elected to power, his party's policies will boost growth above 4 percent in the space of two years, creating 600,000 new jobs as a result.

Earlier this week, the New Democracy leader reiterated his call for early elections, while apparently preparing his party's political machine for an electoral battle. In recent meetings with Eurozone officials, Mitsotakis has made clear that he will not be bound by any commitments the government makes as part of its post-bailout "holistic growth plan" which is being drafted by the Finance Ministry…. / IBNA