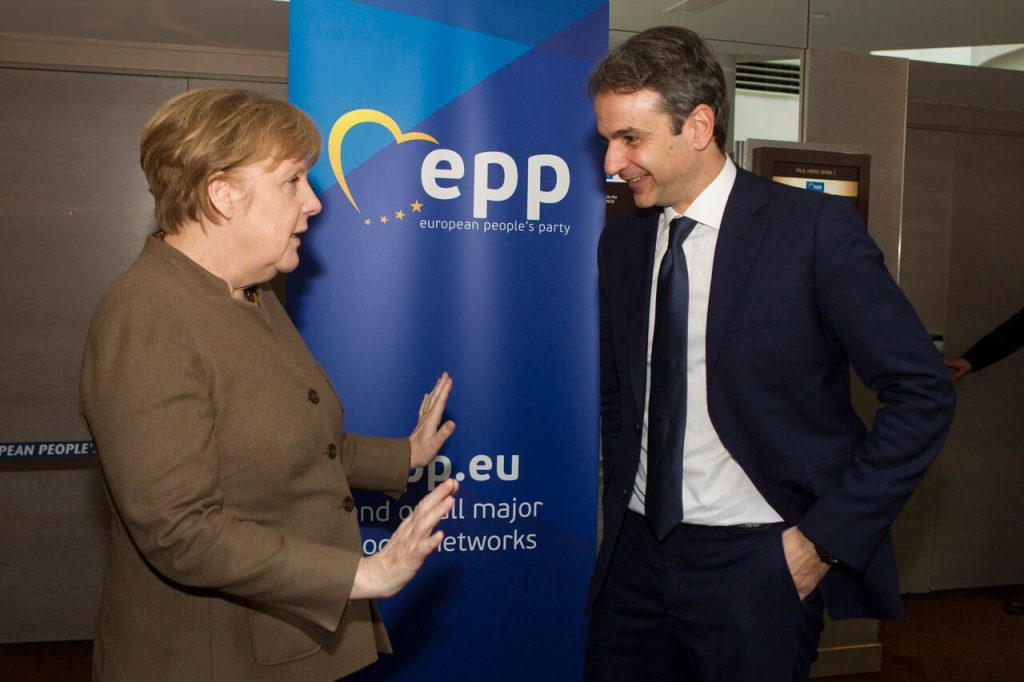 ND president Kyriakos Mitsotakis will visit Berlin, a two-day visit on Monday 13th and Tuesday, February 14th. According to the ND leadership, the visit is considered crucial, as the President of ND will have extensive meetings with Chancellor Angela Merkel and Finance Minister Wolfgang Schaeuble.
Kyriakos Mitsotakis who has until now had only short meetings with Angela Merkel, under the Councils of the European People's Party, will have the opportunity to discuss European developments, and the situation in the country, as well as develop his own plan of Greece's exit from the crisis.
According to the ND President's program, the meeting with the German Chancellor will be held on Monday afternoon, at the headquarters of the CDU party. Later that day, he will meet with CDU Party members in the German parliament. On Tuesday 14 February at 11:30 am, he will meet Finance Minister Wolfgang Schaeuble at the  German Ministry of Finance. Following the meeting, at 13:00 noon, he will attend a working lunch with representatives of business and industrial sectors in Germany.
Mr. Mitsotakis will accompany the party spokesman Vassilis Kikilias, the Head of Finance Christos Staikouras and colleagues, John Smyrlis, Thanassis Bakolas and Stelios Petsas.
According to a member of the leading staff, Mitsotakis' basic "request" to the German government is to ensure "fiscal oxygen." According to the Athens News Agency, the same source states that their attitude towards the government will not change since they have expressed their positions to the Chancellor of Germany March last year. Of course, they reiterate that ND positions are in compliance with the international agreements of the country, and that "ND supports whatever is in the country's benefit'.
The president of the ND Party will develop his opinion on a plan of Greek inspiration and property, based on which "the country will be able to claim fresh "fiscal oxygen" from the lenders so that reduction of primary surpluses is  recognised in the coming years." Consequently, states the same source, and if this is achieved, the taxes will be reduced further allowing the country even greater growth potential. A key element in New Democracy's point of view is that "this can be achieved, but only with a reliable, reformist government."
Mitsotakis, other than the economic issue, is also expected to raise the refugee – immigration issue, which will require greater support from the European Union to manage.
What is interesting in the impending Mitsotakis visit to Berlin is that there will be a discussion with a limited group of people – Christian Democrat political and economic agents – where a lot will be discussed.
Initially, Mr. Mitsotakis had also planned a visit on Saturday and Sunday to Spain to meet the prime minister, Mariano Rajoy. But this trip was canceled, as the Spanish Prime Minister canceled all bilateral contacts this weekend./IBNA