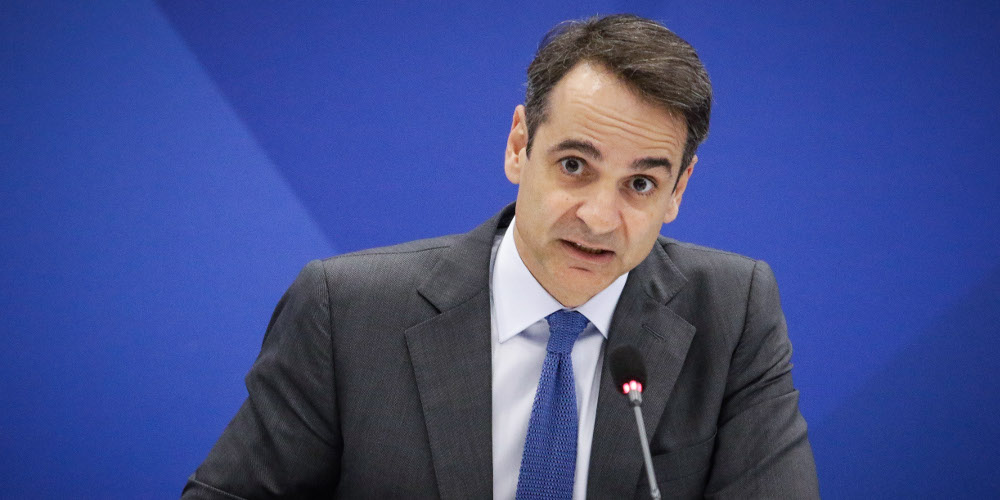 Ahead of local and European elections later this month, main opposition New Democracy (ND) leader Kyriacos Mitsotakis held a televised press conference on Sunday afternoon, during which he answered questions ranging from the economy and public order to the upcoming election battles and his party's plans for Greece's future, among other things.
Center-right politician Kyriacos Mitsotakis said he hoped his party will win convincingly in the 26 May European election, which will force the Prime Minister to call a general election immediately. "The PM will have no other choice than to resign on the night of the European elections", he said.
He predicted that Greek premier Alexis Tsipras will promise unworkable measures and handouts in the run-up to October's general election, but the Greek people "are ready for a big political change".
Explaining specific points of the ND manifesto, the main opposition party leader said he "won't tolerate my proposed policies being distorted" by Alexis Tsipras. He went on to refute claims that he is planning to deregulate the social security system, while adding that the welfare state, Health and Education will be top priorities of a New Democracy government. Furthermore, Kyriacos Mitsotakis clarified that he is not against collective labor agreements, despite claims to the contrary by his political opponents.
Concerning his plans for the economy, among other things, Mitsotakis pledged not to cut the income tax-free threshold if his party comes to power. Additionally, the conservative leader reiterated his intention to negotiate the lowering of primary surplus targets with Greece's international creditors. He also revealed that any potential judicial decisions cancelling wage and pension cuts imposed in previous years "will be respected" by a prospective Mitsotakis administration.
Commenting on relief measures announced by the Prime Minister last week, Mitsotakis dismissed the measures as mere pre-election handouts which "might as well have been given out on election day". He added that the "13th pension payment" promised by the government is nothing more than a "one-off benefit". Based on the current state of the economy, the ND chief said, such handouts are unsustainable in the long term.
Asked if he could form a coalition government with SYRIZA after the next general election – if it was no longer led by Tsipras – he said there was no chance of any kind cooperation with a SYRIZA party led by Alexis Tsipras.