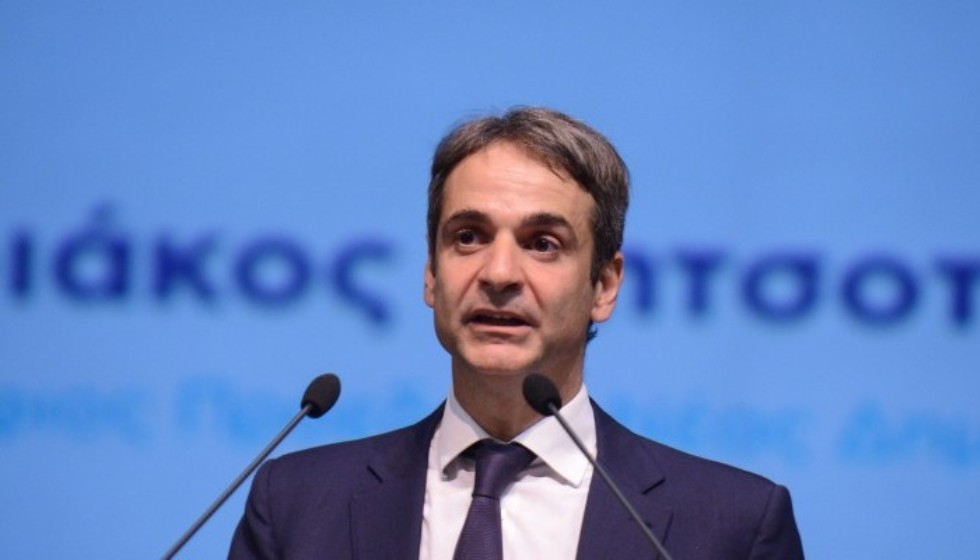 New Democracy party leader, Kyriacos Mitsotakis, delivered a speech in the Athens suburb of Peristeri on Sunday, ahead of the conservative party's 11th party congress next week.
Mitsotakis said the congress will signal the start of a long journey to bring New Democracy to power again, and "get rid of the worst government we've seen since the political changeover".
According to president of Greece's center-left party, the main prerequisite for ND winning the next election is to convince citizens that not only is the party better than SYRIZA, but that it also has a structure plan to lead Greece to the end of the crisis.
The pre-congress meeting in Peristeri focused on New Democracy's manifesto for the environment. Policies dealing with climate change, anti-flooding infrastructure works, illegal constructions, renewable energy issues and reforestation were put forth by the main opposition party.
Mitsotakis also took the opportunity to direct heavy criticism at the SYRIZA-ANEL coalition government, arguing that the country is "paying a heavy price for the SYRIZA-ANEL experiment" that will lead to even more demands in the future. He went on to say that New Democracy is sure to take over a difficult situation from the current administration, but will prove that it can "stand at the height of the circumstances".
According to analysts, New Democracy officials are convinced that a general election could be called at any time between now and early 2019 as the government faces a series of demanding reforms as part of the next review of the country's bailout program that expires in August 2018.
The main opposition party is expected to heavily attack the two ruling parties at every possible opportunity, while also bringing a series of issues to parliament for discussion, such as the handling of the recent official visit of Turkish President Recep Tayyip Erdogan to Greece, during which the latter was overly confrontational and even called for a border treaty review.
New Democracy will also continue to pressure the government to explain certain aspects of a controversial deal to sell unused ammunition to Saudi Arabia, as well as escalate attacks against the government focusing on issues of alleged corruption.
Highly unpopular policies, such as the sale of Public Power Corp. lignite units and primary residence foreclosures will also be put under the spotlight by ND, as the party looks to further extend its lead in latest opinion polls. /IBNA