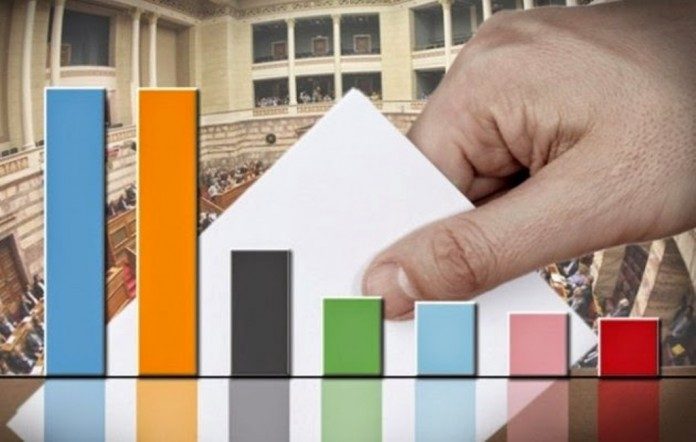 A fresh opinion poll by Marc for Proto Thema newspaper confirms ruling New Democracy enjoys a healthy lead over main opposition SYRIZA, as well as strong ratings for integrity and support since coming to power in the July 2019 general election.
The center-right party led by Prime Minister Kyriacos Mitsotakis has opened up an 18.1 percent gap on Alexis Tsipras's left-wing SYRIZA, having managed to gain support from the wider center-right.
More specifically, New Democracy polled at 42.9 percent, with SYRIZA on 24.8 percent, followed by the Movement for Change (KINAL) on 6 percent, the Communist party on 5.4 percent and the Greek Solution and DiEM25 parties on 3.1 percent each. Neo-Nazi Golden Dawn came in at 2 percent.
Compared to the previous Marc poll, New Democracy polled 1.1 percent higher, while SYRIZA dropped 0.9 percent.
Most notably, 68.2 percent of respondents said they held a positive view of the Greek premier, Kyriacos Mitsotakis, while 68 percent believe the government has done a good job so far. A total of 81.4 percent expect Mitsotakis to follow through on his pre-election pledges, with 16.4 percent expecting the opposite.
Forty percent of respondents said they had "support" for the ND government, with 32.5 percent showing "tolerance" and just 15 percent "disappointment".
On the other hand, the survey showed SYRIZA must become more "creative" in opposition, as 51.8 percent said, while 16.9 percent expect the party to be more "aggressive". A total of 60.5 percent believe the country would be worse off if Alexis Tsipras was still Prime Minister, with 22.1 percent believing things would be better.
Asked to describe their stance towards the main opposition party, 35.1 percent said they were "disappointed" in SYRIZA, with 32.2 percent being angry and just 14.8 percent being supportive of it./ibna