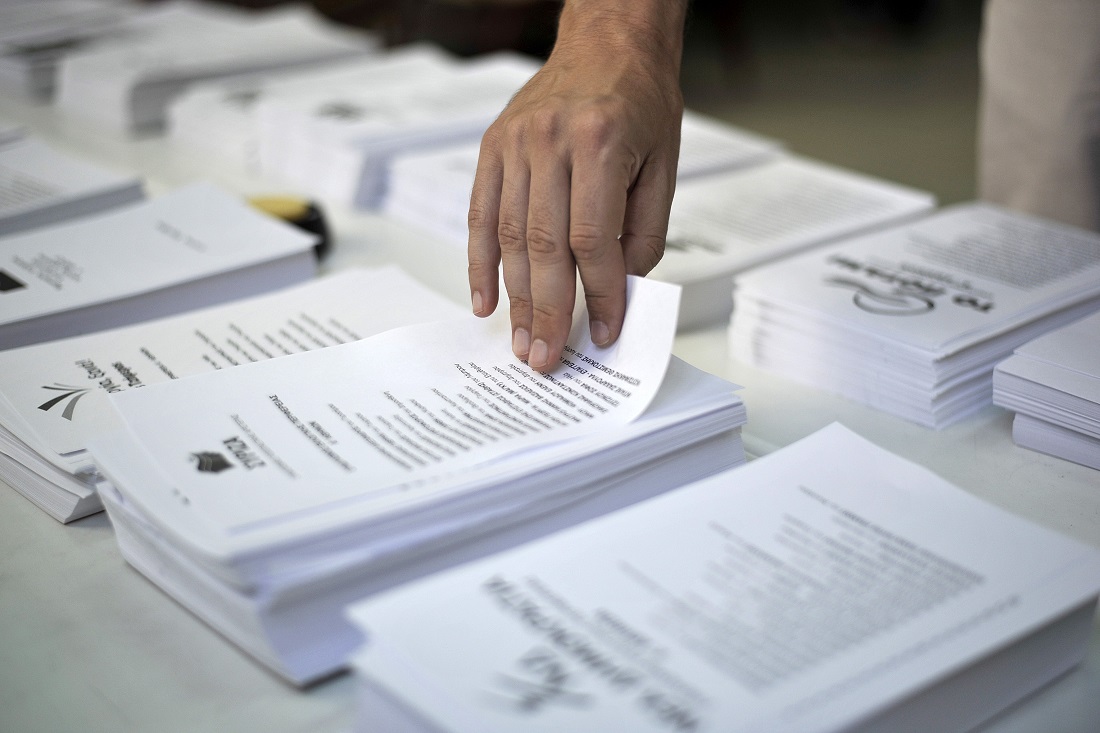 An opinion poll conducted by Alco which was presented by OPEN TV on Wednesday put main opposition New Democracy party firmly in the lead over ruling SYRIZA. Specifically, when deducting for valid votes, left-wing SYRIZA took 19.7%, with the center-right New Democracy on 26.6%, giving the latter a 6.9 percent lead.
The neo-Nazi Golden Dawn came in third with 7%, followed by center-left Movement for Change on 5.6% and the Communist Party on 5.3%. On 2.7%, the leftist Popular Union (LAE) party came closest to reaching the 3% threshold for entry to parliament.
All remaining parties did not reach the threshold, with To Potami (1.4%), Union of Centrists (2%) and Independent Greeks (1.1%) suffering from the effects of the ratification of Athens' name-change agreement with neighboring Skopje on the country's political system.
Asked to comment on whether or not Greece's Eurozone membership made exiting the economic crisis harder, 48% respondents said it hampered recovery, while 31% said being part of the Euro helped. Nevertheless, 71% of respondents did not believe the economy is on a track to recovery.
In the upcoming European elections, the vast majority of respondents thought New Democracy will triumph. A total of 34% said they expected the main opposition part to win by a wide margin, while 24% said they expected a small margin. A total of 13% expect SYRIZA to win the vote.
Meanwhile, presenting a poll tracker earlier this week, the Financial Times commented that "Greece is expected to hold an early parliamentary election at the same time or within a week of the European polls". The FT – which pointed out that SYRIZA is lagging behind New Democracy in all recent polls – added that job creation will be the primary issue at both elections.
Despite reports in local and international press to the contrary, Greek government officials remain adamant that an early general election is not on the cards and will in no case be coinciding with May's European vote. Prime Minister Alexis Tsipras has repeatedly expressed his intention to hold an election in the autumn, at the end of his four-year term in office./ibna