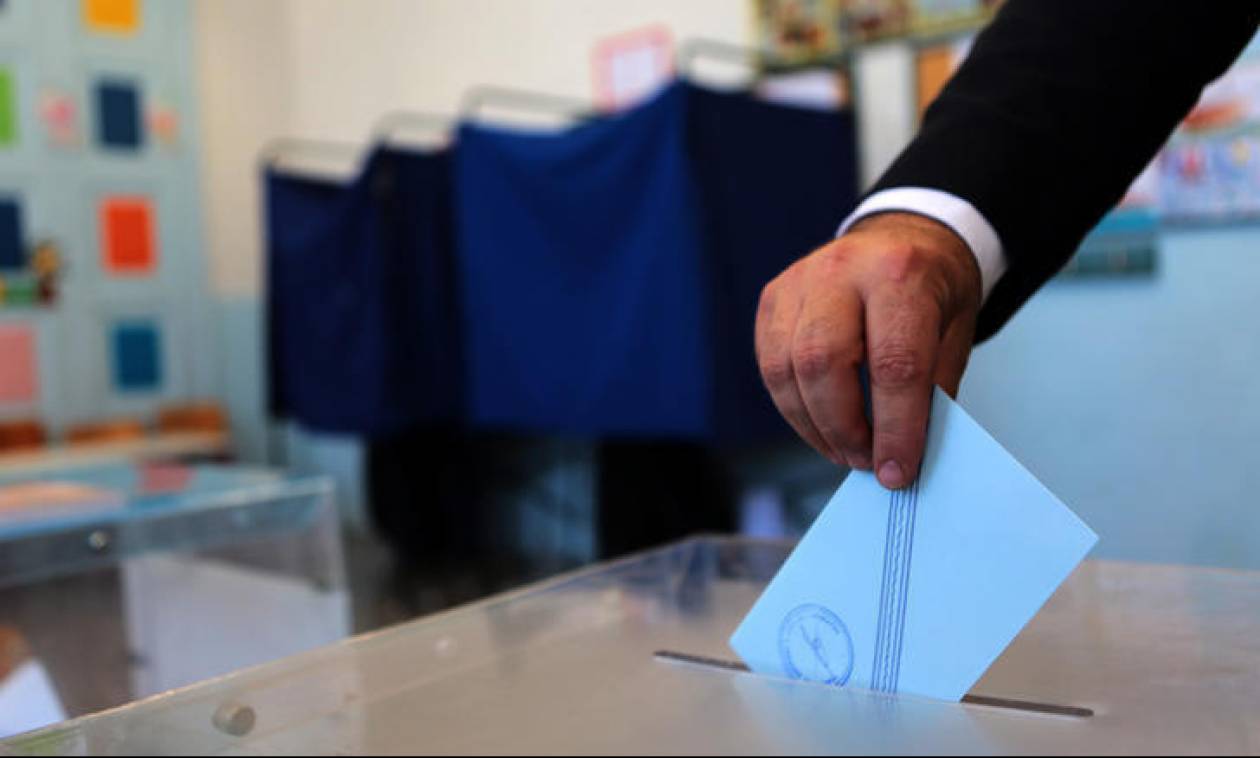 In the second round of local elections in Greece on Sunday, New Democracy (ND) won eleven out of thirteen regions, while ruling SYRIZA-backed candidates managed to win in just one region.
The main opposition party elected regional governors in six out of the seven regions contested in the second round of voting. Specifically, the party backed winning tickets in the regions of Attica, Eastern Macedonia & Thrace, Peloponnese, Central Greece, Western Greece and the Ionian islands.
Most notably, the ND-supported Giorgos Patoulis beat SYRIZA-backed Rena Dourou having won over 65 percent of votes. Surprise victories were also scored by ND candidate regional governor Panagiotis Nikas over independent Petros Tatoulis in the Peloponnese and Nektarios Farmakis over Apostolos Katsifaras who was backed by SYRIZA and the Movement for Change in Western Greece.
In the municipal elections, there were mixed results in the country's largest municipalities.
Specifically, Athens was won by New Democracy-backed Costas Bakoyannis with over 65% of votes against Nasos Iliopoulos, who was supported by the ruling leftist party. This is the first time in nine years a ND candidate wins in Athens.
In Thessaloniki, having marginally passed into the runoff vote, independent candidate mayor Constantinos Zervas beat the New Democracy-supported candidate Nikos Tachiaos.
In Piraeus, Yannis Moralis, an independent, won over Nikos Vlahakos with over 57 percent of votes.
In Larisa, SYRIZA and Movement for Change candidate, Apostolos Kalogiannis, won over 57 percent of votes.
Speaking after the election results were announced on Sunday night, Prime Minister Alexis Tsipras congratulated the party's candidates in Attica and Athens for fighting a battle with "dignity and respect". He said "it is important in politics to know how to win and how to lose".
The PM congratulated every candidate that won across the country tonight, urging them to fight for better regions and municipalities in the future, despite the differences of opinion that will continue to exist. In reference to the upcoming general elections, he said "we are now uniting forces for the national elections".
New Democracy party leader Kyriacos Mitsotakis congratulated the candidates backed by his party who were victorious in the elections. He said he was very happy to win in 11 out of 13 regions, "including Attica where half the country's population resides".
Mitsotakis said the elected local administrations should work towards uniting all citizens. In reference to the upcoming general elections, he said these were "crucial". The ND leader said the party's commitment to promoting growth, reducing taxes and establishing a "new Greece, a country we all want" is resolute.
Commenting on the results of the local elections, SYRIZA party sources stressed that the main characteristic of the second round voting was the low turnout, which makes it "difficult to draw political conclusions", in conjunction with the peculiarities of voting in each region.
The same sources added that it was important to note that SYRIZA-backed candidates in Athens and Attica, Nasos Iliopoulos and Rena Dourou respectively, managed to significantly increase the amount of votes they won in the second round, compared to the first. Finally, the sources said the ruling party will "fight the major battle of the national election, where voters will choose between a progressive government and the policies of the memorandum era"./ibna