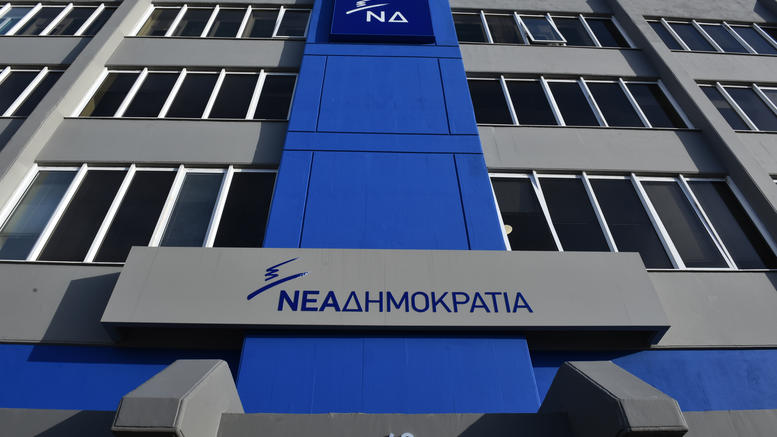 New Democracy announces the names of another 12 candidates in May's European elections.
The latest set of candidates to be announced includes experienced politicians, people with knowledge of European affairs as well as professionals with strong backgrounds in business, public administration and other sectors.
The list includes Samos Mayor Michalis Angelopoulos, lawyer Yannis Androulakis, European Commission official Nikos Yannis, former MEP Manolis Mavromatis, former Piraeus Mayor and deputy minister Vasilis Michaloliakos, former MEP Niki Tzavela and XRTC Business Consultants CEO Giorgos Xyradakis.
The party will announce the final 8 candidates of its European election ticket – which is headed by former party president Vangelis Meimarakis – in coming days.   It has also announced that current MEPs Eliza Vosemberg, Theodoris Zagorakis, Manolis Kefaloyannis and Giorgos Kyrtsos will seek re-election. MPs Anna Michele Asimakopoulou and Katerina Markou will also be candidate MEPs with ND.
Sources suggest that New Democracy party leader Kyriacos Mitsotakis is determined to favor lesser-known candidates with strong CVs, on merit, over well-known individuals with weaker credentials. However, some concerns within the party have been raised over specific choices. Many of the hopefuls will run in an election for the first time, signaling change.
Critics say some candidate MEPs have "no ties to the party and no clear ideological view", while others appears to be "removed from the beliefs of the party base".
The vast majority of political parties have not yet officially announced their European election tickets. Only New Democracy has made official announcements so far. Parties are thought to have pushed back announcing their tickets because of uncertainty over the terms the election would be carried out (i.e. if a list system would be used instead of individual selection of candidates)./IBNA