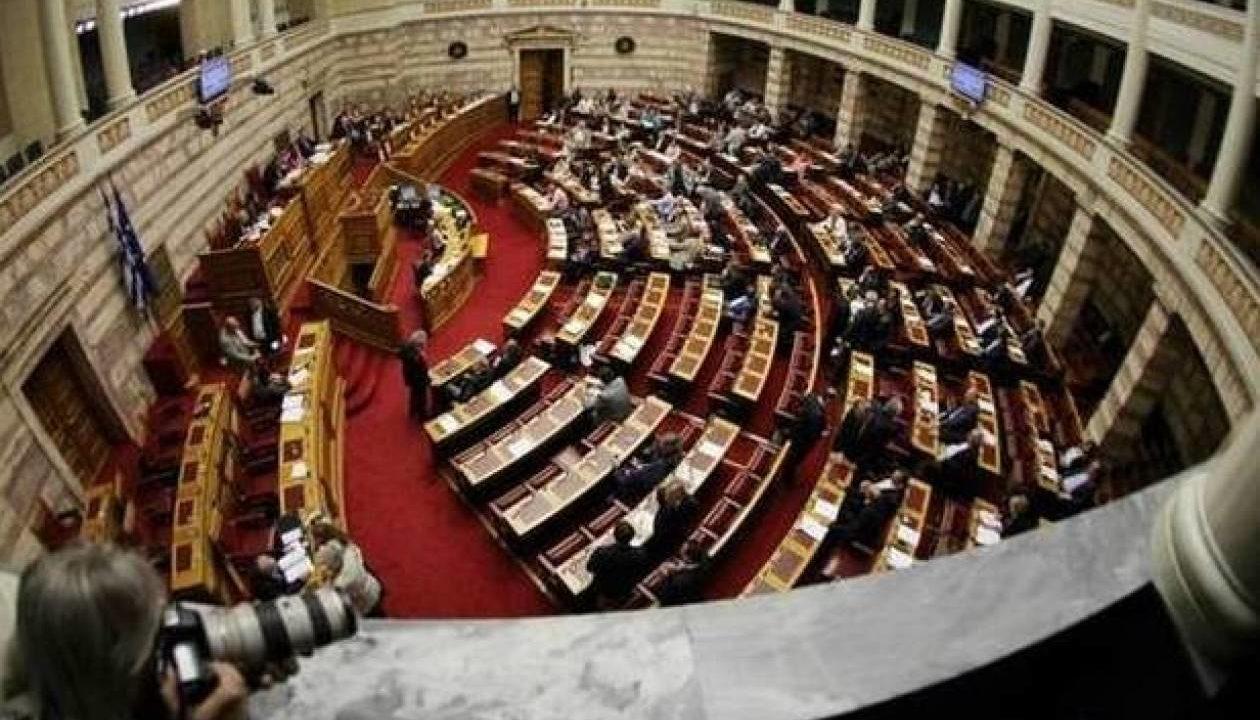 The debate and voting procedure on setting up a preliminary committee in parliament against former Deputy Justice Minister D. Papagelopoulos has been completed with both New Democracy and KINAL losing votes.
During a process where government seats were left vacant sparking a fierce reaction from SYRIZA, New Democracy and KINAL stated once again that the involvement of politicians in the investigation of the Novartis scandal is a result of the SYRIZA government's manipulation and interference with justice. It is noted that KINAL MP and former Health Minister Andreas Loverdos is under investigation for signing significant increases in the prices of certain Novartis products.
"You are ravenous and cowards", Alexis Tsipras stated, accusing the prime minister and the government of "running away" but also of "deliberately criminalizing political reality". According to government sources, the ministers' and the prime minister's decision to not attend or make statements comprises a symbolic gesture aimed to show respect towards the parliamentary process and the institutional approach to the issue.
Nonetheless, the outcome caused upheaval. This is because the committee's recommendation was approved with 173 votes by New Decmocracy and KINAL, yet, according to the present Members, the votes should have been 179. The 82 SYRIZA MPs, plus more Member of Parliament did not vote. It is noted that KKE, Greek Solution and DiEM abstained.
In short, there was 1 "nay" alongside 4 void votes and 1 blank, all from New Democracy and KINAL members. "Six MPs from New Democracy and KINAL went off the party's course and voted against the pre-trial parody. Good luck with that… " SYRIZA sources commented after the vote.
At the same time, New Democracy and KINAL started blaming each other. "We were "concrete"", New Democracy sources commented, responding to the opposition's puns and putting the KINAL MPs on the spotlight. "At least they were limited to the 6 most willing ones, because in the New Democracy parliamentary group there could have been more. After all, the vacant cabinet posts yesterday prove the problems New Democracy is facing in this case", KINAL sources stated.
As they are implying, blue MPs who adhere to the Karamanlis wing appear to have chosen to vote against their party's proposal because of Papagelopoulos' political background, who is believed to have close ties with the former prime minister and New Democracy leader. /ibna