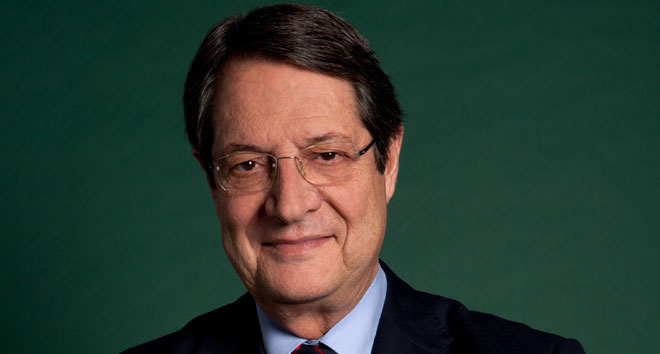 Nicosia, September 22, 2015/Independent Balkan News Agency
By Kyriacos Kyriacou
Cyprus and Israel "have been writing a new chapter in their relations in recent years", President Nicos Anastasiades told members of the American Jewish Committee yesterday in Chicago.
"The exchange of high level meetings, most recently in June by myself in Israel and in July by Prime Minister Netanyahu in Cyprus, is merely the tip of the iceberg," he said. "We are two countries in a turbulent yet important neighbourhood that faces many common challenges. For Israel, Cyprus is a stable, predictable and reliable partner and vice-versa".
He said the discovery of hydrocarbons had created impetus in bilateral relations which had opened new horizons in regional cooperation.
"This translates into much needed energy security, diversification, and exports for both countries," Anastasiades said.
He also said that the strategic importance of energy cooperation between Cyprus and Israel was of particular importance to the United States and Europe, mainly in offering an alternative energy corridor route for the EU.
"At the same time we believe that the huge recent discovery of the Zohr natural gas field in the exclusive economic zone of Egypt enhances the prospects for further synergies in the region," the president added.
"Energy can serve as a catalyst for stability and co-operation in our volatile region."
Referring to the Middle East Peace Process, Anastasiades said: "We hope that the ultimate goal of peace, through a mutually agreed two state solution, will be the basis for a more stable and secure future".
Cyprus, he added, enjoyed the trust of both sides, and was ready to facilitate their efforts in every possible way. He referred to his proposal to the President of the European Council to invite separately the two sides to a summit of the European Council to present their own point of view and vision.
"Following my personal initiative and a series of coordinated actions so as to gain the support of a number of EU member states that share the view that the EU should undertake a more proactive role in the region, the President of the European Council, Mr. Donald Tusk, visited Israel and Palestine".