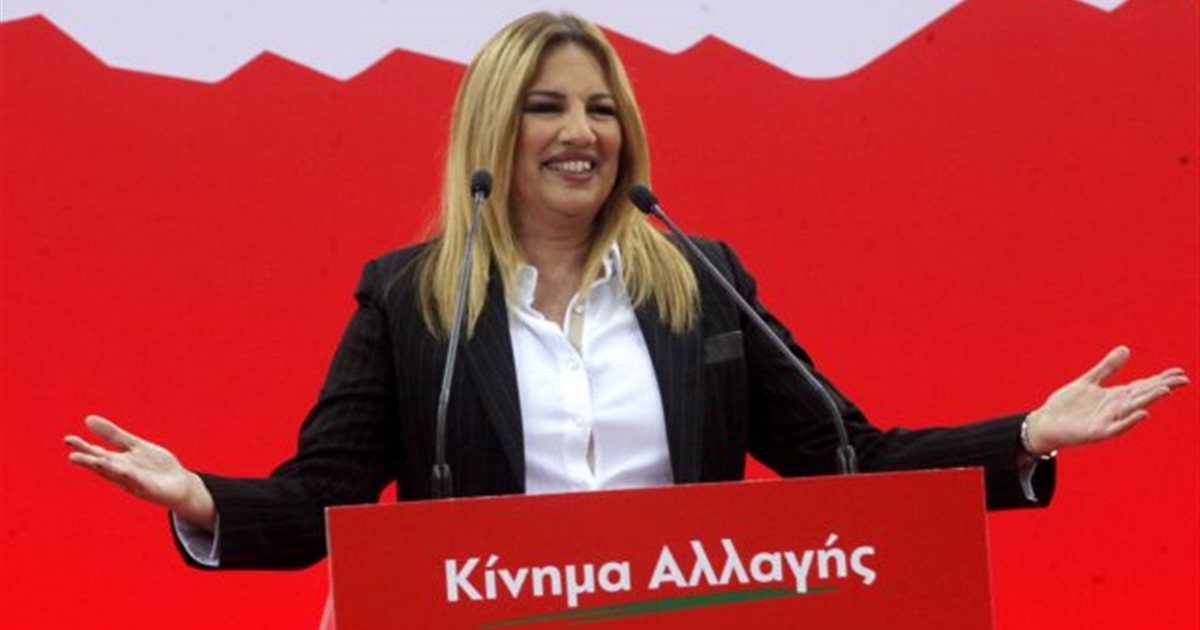 The founding congress for Movement for Change, a new political party, wrapped up its proceedings
on Saturday.
The new center-left party comprised of PASOK, DIMAR, To Potami, the Socialist Democrats and smaller entities, confirmed the leadership of Fofi Gennimata and unveiled a new logo over the two-day congress.
A new charter and policy progra
m were also approved. Delegates also agreed on a process to pick the party's Central Committee. 
Leader Fofi Gennimata called on the Movement for Change to be prepared for an election at any time.

Gennimata addressed a general invitation to the "progressive forces in society", stressing that the center-left had to understand that the middle classes were the "backbone" of social and economic life and support healthy entrepreneurship.
New Democracy leader Kyriacos Mitsotakis addressed the congress on behalf of the main opposition party, while Deputy PM Yannis Dragasakis represented the ruling SYRIZA party. The representatives of New Democracy and SYRIZA both left a window of opportunity open for a possible cooperation with the new entity after the next election.

According to many delegates and observers, the Movement for Change may play a crucial role in the next election – whenever it is called – depending on how well it fares, as it may hold the key to the formation of a ruling coalition. Gennimata hinted that any prospective coalition will depend on SYRIZA and New Democracy as the country needs "national conciliation" and "progressive governance".

Analysts point out that one of the key aspirations for the new center-left entity is to secure unity and a "common image" going forward, while preserving a distinct presence in the political spectrum so that it is not crushed by the two poles on the right and left.

It is telling that in the run-up to the Congress, the leaders representing the constituent parties of the new entity were in disagreement over the process by which members for the Movement of Change bodies will be selected, among other issues. Such disagreements threaten the unity of the new party and post-Congress balances will be crucial to its longevity and success, analysts point out… / IBNA