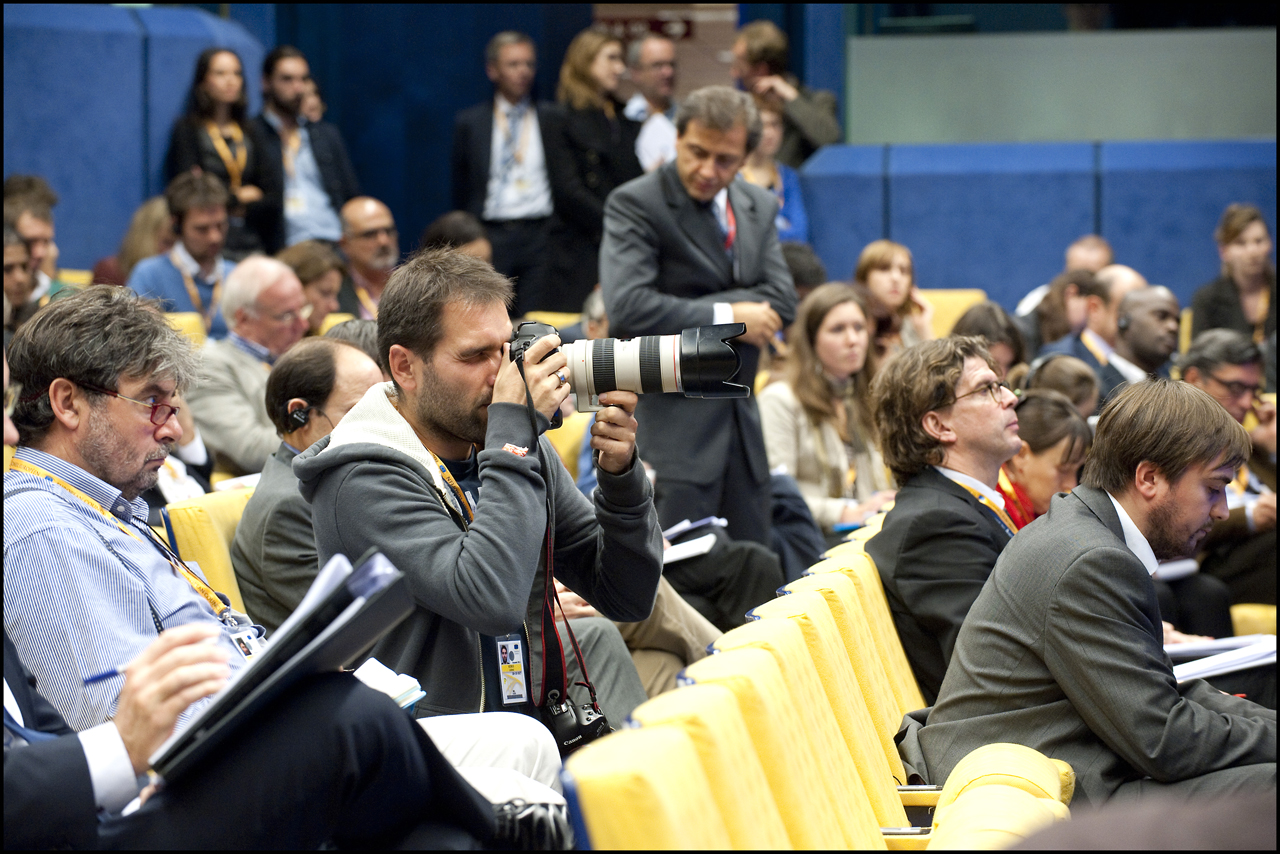 A controversial new law in Belgium that affects EU journalists covering the Union summits has sparked fierce criticism in the media world as it obliges reporters to pay €50 per semester for their security check in order to attend EU summits.
The fact that the law discriminates against journalists permanently residing in Belgium since those from abroad will not need to pay the fee.
Belgium has introduced an unprecedented fee of €50 per semester for the security check of journalists attending EU summits. Moreover, the fee has angered media professionals living in the country.
The EU Council's announcement for the accreditation procedures for the 18 October EU summit, dated 30 July, states that a new Belgian law foresees a €50 fee to be paid by employers of any individual undergoing security screening, for media representatives of Belgian nationality or residing in Belgium, since 1 June 2018. The screening  currently has a validity of 6 months.
The EU institution led by Donald Tusk has approved of the new functionalities reading:
The Council has renewed its accreditation system to make it more user-friendly and flexible. The main new functionalities are:
you will have permanent access to your profile to be able to follow the status of your application without the need of contacting the press centre;
you will upload your supporting documents (press card or assignment letter) directly into your profile, without the need of sending emails or to present original copies to collect your badge;
you will no longer need to upload your Identity Document, but only to indicate its number and expiry date. Your ID will be scanned by our staff upon retrieval of the badge;
the management of groups has been made easier (regarding the creation and registration of a group) 
The Council website explains that "An invoice will be sent to your employer (or to you in case contact details were missing) by Belgian authorities at a later stage. Security screening is compulsory for all media representatives."
At present, nearly 1,000 journalists "covering EU affairs are permanently based in Brussels, and most of them attend EU summits, meaning that the Belgian authorities could cash in close to €50.000 per semester", Euractiv points out. Commenting on the new unprecedented law, the website notes that "Belgium gets EU funds to the tune of many millions of euros per year for hosting EU summits, primarily for providing the necessary level of security." Thus, Charles Michel's government deciding to seek additional funding from the media community appears even stranger, and truth be told, makes quite a bad impression in the journalistic field; more so because of its discriminatory character.
In a biting "review" of the new reality, euractiv.com called special attention to this: "With the exception of dictatorships, who charge for someone to accompany (and spy on) journalists, it is unprecedented that journalists would be asked to pay to be security-checked."
The freshly introduced Belgian law surprised the Council press services, too…. / IBNA
Main Photo (File): Press representatives covering an EU summit in Brussels