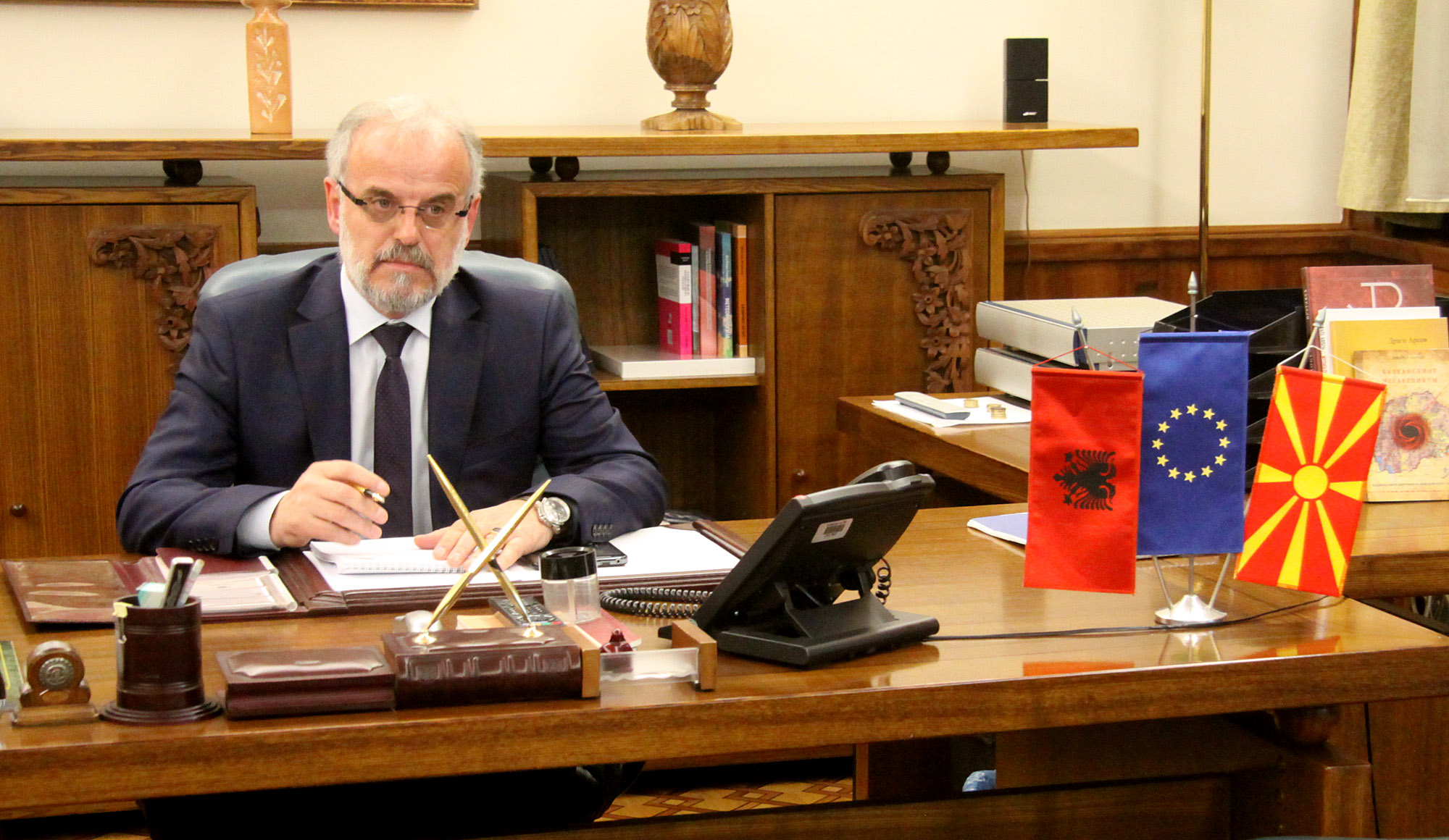 The new Assembly Speaker of FYROM, Talat Xhaferi will hold his first official visit to Brussels. Upon the invitation of senior EU officials, Xhaferi will hold important meetings with them. With this official visit, Brussels is sending a clear message to Skopje that Talat Xhaferi is the legitimate speaker of the Assembly.
Meanwhile, yesterday, Xhaferi entered his new office and the first one to visit him was the EU ambassador, Samuel Zbogar.
On the other hand, the leader of the largest party in the country, VMRO-DPMNE, Nikola Gruevski is still contesting Xhaferi's election.
He wrote in a status in social networks that the election of Talat Xhaferi as speaker of Parliament is in breach of the Constitution.
"Talat Xhaferi entered the office of the speaker of Parliament in violation with the Constitution and laws", says the leader of VMRO-DPMNE in his post.
Meanwhile, SDSM rejects Gruevski's claims and says that dictatorship in the country ended on 11 December, when the country embraced democratic processes. /balkaneu.com/