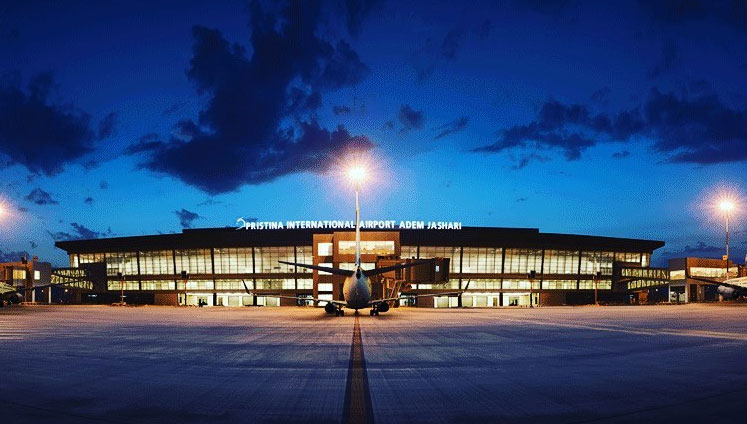 Civilian airlines can now use new south-west air routes in the lower airspace over Kosovo. This is an important achievement in the normalization of the lower airspace over Kosovo, which has been carried out with support through NATO's Balkans Aviation Normalization process.
"It will help to significantly improve the civil air traffic routing to and from Pristina airport, with multiple benefits including faster travel, lower fuel consumption and reduced pollution," says NATO in a press release.
NATO has been supporting the process of normalizing the use of the airspace over Kosovo since 1999, by leading the Balkans Aviation Normalizations Meetings. These meetings are regularly attended by representatives of Allied countries, air navigation authorities, national military authorities and relevant international organizations, including, amongst others, the International Civil Aviation Organization, the European Aviation Safety Agency, and EUROCONTROL .
In 2014, the upper airspace over Kosovo was reopened. This was made possible by the contributions provided by Hungary and the role performed by its Air Navigation Service Provider (HUNGAROCONTROL), which undertook the responsibility to control flights above 21.000 feet. In recent years, NATO has through the Balkans Aviation Normalization Meetings facilitated the formalization of a Framework Agreement between KFOR and Iceland. Iceland 's Transport Safety Agency (ICETRA) is now acting as a Safety Oversight Function in support to the KFOR Commander, who retains primary authority for the use of the airspace over Kosovo. Also, it performs the scrutiny of all the technical solutions that allow for the establishment of new direct routes, in the lower airspace, between Pristina and other cities.
Through the Icelandic Transport Safety Agency's contribution, technical agreements have also been signed between the Albanian Air Navigation Service Provider (Albcontrol) and the Air Navigation Service Provider in Pristina (ASHNA), for the establishment of new direct routes to Pristina through Albania. This allows for shorter routes for airlines coming from the north, with benefits of time and fuel savings and lower air pollution. /ibna