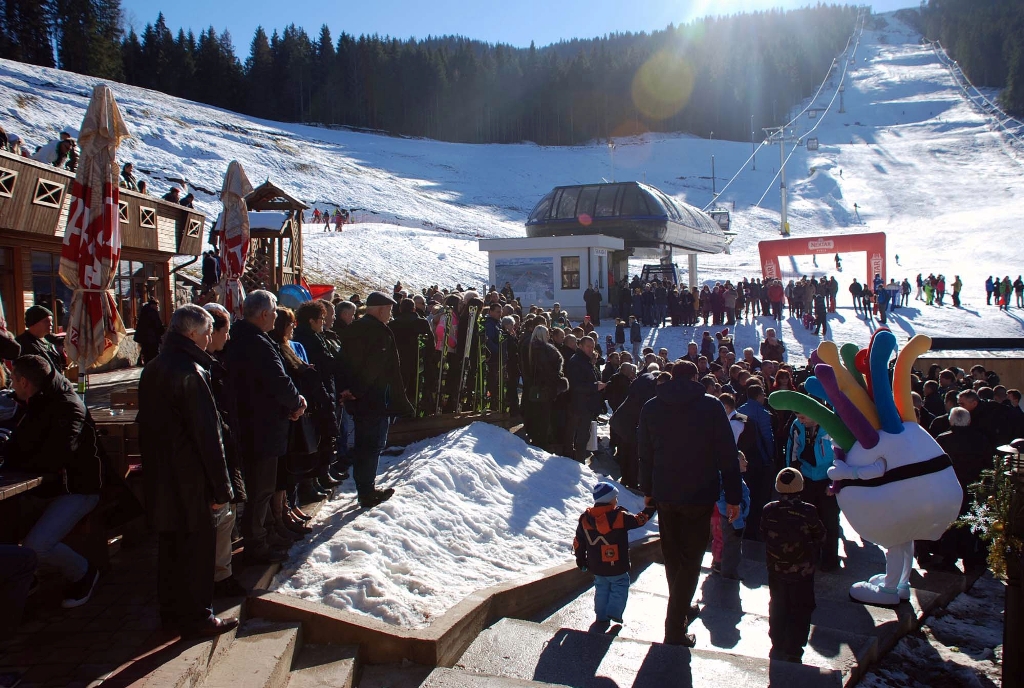 The "Ravna planina" ski-center in Pale, near Sarajevo, has a new cable car, with closed wagons, to boast, the first in BiH.
The spokeswoman of "Ravna planina", Borislava Purković, said that this line is part of the "Jahorina Express" project, which will connect the city of Pale with the Jahorina mountain, one of the most important tourist resorts in Republika Srpska and BiH.
"The first phase has been completed and today the cable car with a length of 1,400 meters on Ravna planina has began operating. This is the first such gondola cable car in BiH which consists of 19 cabins, each carrying ten skiers", Purković said, pointing out that the total capacity of the gondola is 2200 passengers per hour.
She added that the wagons will move from the restaurant, at the foot of Ravna Planina, to the top of the main track, where the lakes for artificial snow and a new catering facility are situated, and represents the point from which visitors can enjoy the magnificent view. Purković stated that the Ski Center has seven and a half kilometers of ski slopes of the highest standards, and the main course is 1,400 meters long and meets all the world standards to hold the FIS-race.
The owner of the "Ravna planina" ski center, Veljko Golijanin, said that this closed wagon cable car is certainly one of the largest in the Balkans. Minister of Youth, Family and Sports of RS, Jasmina Davidović, who attended the opening ceremony, said that this facility will be complement with the tourist offer and sports potential of the municipalities of Pale and the city of East Sarajevo and the regions. Davidović congratulated the Golijan family for their great enthusiasm, energy, and success, as the ski track as their property is a great facility that is recognized around the world.
She expressed her satisfaction for attending this historic event, and reminded that she visited the site three years ago when the works had began.
The mayor of city of East Sarajevo, Nenad Vuković, said that this is a historic moment, not only for the municipality of Pale and the city East Sarajevo, but also for the entire RS.
"The Golijan family has done what many can not do with their own resources and energy. Even some countries of the region do not have the power to make facilities like this. For 15 years, the Federation of BiH and the city of Sarajevo have been trying to build a cable car, but have been unable to finish it", Vuković said.
He added that this is just the first phase and that in the future this cable car will take skiers all the way up the Jahorina mountain. Then, as he said, it will have achieved the full potential for tourism in the region./IBNA