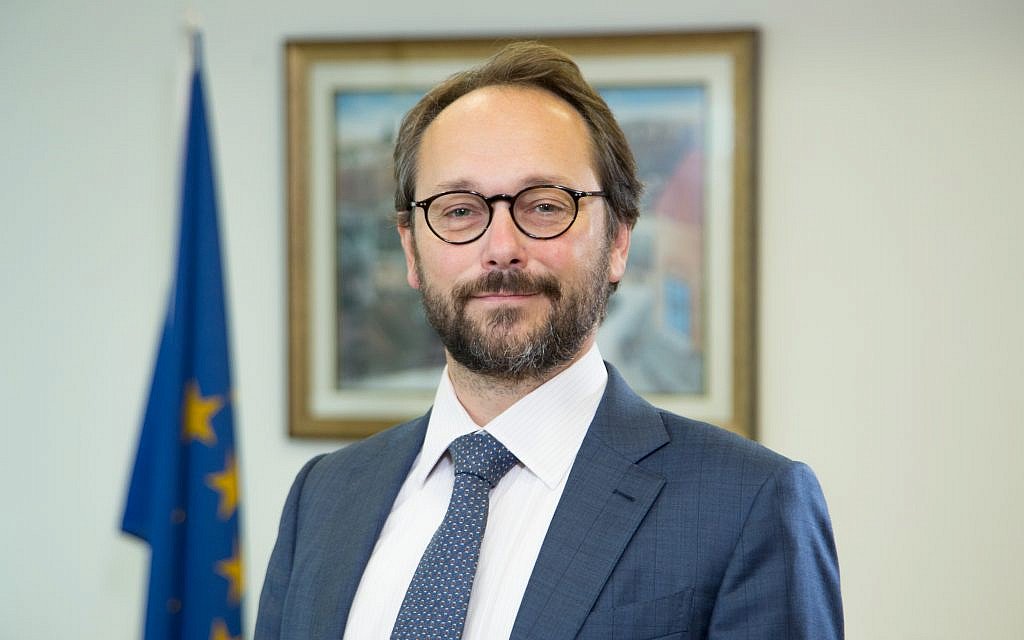 Israel summoned the European Union's ambassador to Israel, Emanuele Giaufret, due to his alleged interference in a nation-state bill which Netanyahu wants to pass by the end of the month.
It is being reported that the Prime Minister Benjamin Netanyahu ordered the Foreign ministry to "reprimand" Giaufret, warning that "additional steps" were planned.
As European diplomats say, and not jut Giaufret, the so-called nation-state law that Netanyahu supports," is discriminatory and against democratic principles", Arab News report, and thus of a controversial character, as it could pave the way for Jewish-only communities.
"The proposed legislation would allow the state to 'authorize a community composed of people having the same faith and nationality to maintain the exclusive character of that community'.
That was seen as allowing towns to exclude Arab citizens, who account for some 17.5 percent of Israel's population, or even other Jewish communities."
Arab News added that the Israeli President Reuven Rivlin, "whose role is mainly symbolic, expressed concerns about the bill in a rare intervention in the country's politics."
The allegations of interference in the passage of the bill refer to the EU envoy lobbying some Israeli lawmakers against the proposed bill, however, a European diplomat accuses the Israeli PM of hypocrisy, Israel's Haaretz wrote.
Another high Israeli official who has expressed opposition to the proposed bill is the attorney general, Avichai Mandelblit. If the text is passed it could become part of Israel's basic laws "that serve as a de facto constitution".
Nonetheless, Netanyahu disregards voiced concerns coming from the European Union and insists the Union is "interfering with Israeli legislation". "Apparently they do not understand", his office said referring to the bloc, "that Israel is a sovereign state"…. / IBNA
Main Photo: EU ambassador to Israel, Emanuele Giaufret