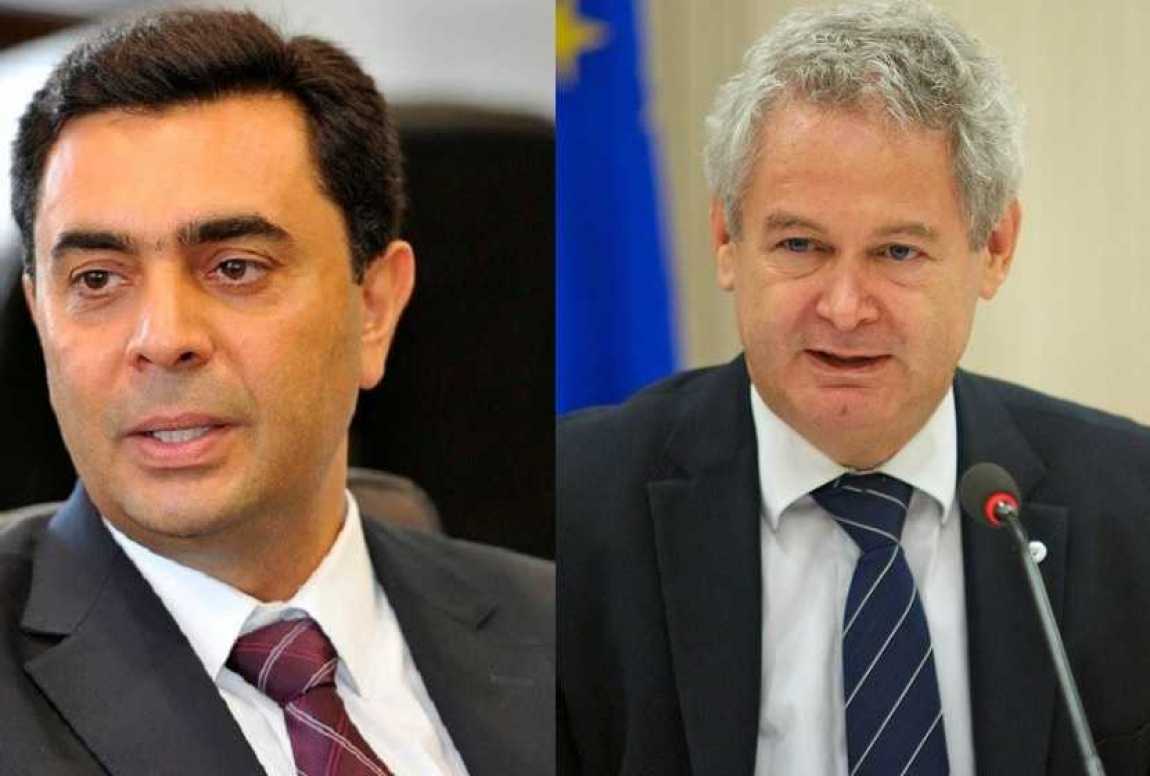 Greek Cypriot negotiator Andreas Mavroyiannis and Turkish Cypriot negotiator Ozdil Nami are set to meet again on Monday in the context of the ongoing UN brokered talks for the reunification of Cyprus.
During their meeting on Thursday Mavroyiannis and Nami discussed the implementation of an eventual solution including among others what would be applicable from the first day of a solution, CNA sources say.
Cyprus has been divided since 1974 when Turkey invaded and occupied its northern third. UN brokered talks resumed in May 2015 aiming to reunify the island under a federal roof.
Cyprus President Nicos Anastasiades and Turkish Cypriot leader Mustafa Akinci decided on December 1 that they will meet in Geneva on January 9, 2017. On January 11 they will present their respective maps relating to the territory chapter and on January 12 a Conference on Cyprus will be convened with the added participation of the guarantor powers, while other relevant parties shall be invited as needed.
Until then the two leaders, who met on Tuesday, decided that they will meet three to four times, while the two negotiators will be meeting at least three times per week./IBNA
Source: Cyprus News Agency